DACH Carrier Channel Manager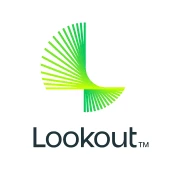 Lookout
Düsseldorf, Germany
Posted on Friday, September 29, 2023
Lookout, Inc. is the endpoint to cloud security company purpose-built for the intersection of enterprise and personal data. We safeguard data across devices, apps, networks and clouds through our unified, cloud-native security platform — a solution that's as fluid and flexible as the modern digital world. By giving organizations and individuals greater control over their data, we enable them to unleash its value and thrive. Lookout is trusted by enterprises of all sizes, government agencies and millions of consumers to protect sensitive data, enabling them to live, work and connect — freely and safely. To learn more about the Lookout Cloud Security Platform, visit www.lookout.com and follow Lookout on our blog, LinkedIn and Twitter.
Responsibilities
You will support the EMEA carrier team to manage relationships with key carriers to sell Lookout's enterprise offerings.
You will be expected to be working with the carrier partners to develop and support end user business with them. By partner enablement and working hands on with joint end user visits, you will be responsible for educating and training their teams to become knowledgeable and specialists in all aspects of Lookout.
Carrier relationships are key and you will be responsible for creating and developing these. You will be an ambassador for the carrier partners internally within Lookout, but also making sure Lookout's best interests are embedded into the partnership.
You will manage multiple aspects of the relationship and you will help coordinate all activities across Lookout as they relate to these partners. You will also work with different teams on both sides of the relationship to ensure they are delivering upon their commitments for this business.
You will implement and manage channel programs at each of these partners to ensure the appropriate amount of focus on our products and services.
You will leverage the provided sales tools to manage relationships, track activities and drive the business.
Requirements
A solid partner / channel manager with excellent relevant experience, strong ties with the enterprise reseller community and an extremely positive reputation for delivery.
Bachelor's degree plus 5 years of experience or equivalent preferred.
Ability to develop and grow deep and productive partner relationships.
Based in Germany and able to travel
Excellent presentation and communication skills and the ability to boil down complex topics into clear and easily understandable messages.
The ability to support the creation of compelling business cases around opportunities.
Demonstrated ability to develop effective programs, optimize efforts and communicate results.
Strong interpersonal skills with a demonstrated ability to influence and drive others. Be able to say "no", take charge of the account, manage all interactions with that account.
Flawless organizational and follow up skills.
Excellent analytical skills.