Mechanical Engineer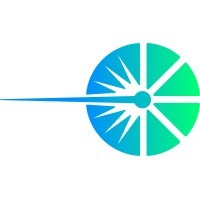 Limelight Steel
Oakland, CA, USA
Posted on Tuesday, November 1, 2022
Limelight Steel is on a mission to eliminate emissions from iron and steelmaking and build a brighter future. 8% of global CO2 emissions come from current steelmaking processes - the largest source of industrial emissions. Limelight Steel's laser furnace converts clean electricity into laser light that is tuned to rapidly and efficiently heat iron ore and create iron metal and steel products - reducing the energy required to electrify steelmaking by 49%. We are building furnaces to produce clean steel that will form the foundations of a fossil-fuel-free world.
We are a startup in Oakland, CA, backed by industry-leading climate tech investors, looking to grow our team. Our people are the foundation of our company, and we are committed to building a diverse and courageous team of people motivated to make a positive impact on the world. We want to hire people who are kind and supportive teammates and have the perseverance to achieve our audacious goal to decarbonize the steel industry.
Position Summary
As our Mechanical Engineer, you will be the owner of the mechanical design and build of the laser furnace and iron ore particle feed system.
Roles & Responsibilities
Lead design and fabrications of laser furnace - point person with external contractors and manufacturers during build

Ensure the thermo-mechanical stability and robustness of the laser furnace - design and implement necessary cooling and structural features

Work together with the engineering team on prototype design, installation, and beyond.

Works from first principles to troubleshoot design and implementation challenges on a first-of-a-kind high-power laser furnace
Key Qualifications
Mechanical Engineering degree or 5+ years' experience in industrial mechanical engineering applications

Experience with thermal modeling and engineering in applications like high power electronics, efficient cooling systems, high temperature furnaces

Experience with drafting software (AutoCAD, Solidworks) and thermal simulation software (Ansys, Comsol, Aspen)

Critical thinking and problem solving skills, ability to think about problems from a first-principles perspective

Experience working independently, as well as work in team-oriented and fast-paced startup-like environments
Additional Qualifications Desired
Experience with powder feed control - industrial material, mining, and/or food powder processing

Experience with mechanical design for high power electronics - efficient cooling systems
Benefits
Competitive stock option package

Comprehensive health benefits that include:

Full premium coverage for UnitedHealthcare PPO Gold for employees with 80% coverage for dependents

Full premium coverage for Guardian Vision and Dental for employees

Generous time-off schedule

20 days paid time off

10 holidays (personalized to the holidays you observe)

Sustainable 401(k) retirement savings plan with company match

Work computer that suits your preferences, 4K monitor, and accompanying budget for peripherals

2x weekly catered team lunches and unlimited snacks/drinks in the office

A team of curious, passionate, kind, and courageous people committed to eliminating industrial emissions that contribute to climate change

Unparalleled opportunities for growth, leadership, and project ownership in a dynamic and rapidly-growing startup company