Manufacturing Engineer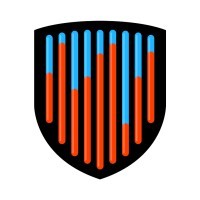 Inflammatix
Sunnyvale, CA, USA
Posted on Friday, May 12, 2023
Inflammatix is a venture-backed diagnostics company bringing the power of precision medicine to the point-of-care. We are building novel diagnostic, prognostic, and predictive tests that combine rapid detection of human immune gene expression (mRNA) panels with advanced machine learning. These tests will be performed on our rapid point-of-care instrument currently under development.
We are seeking a Manufacturing Engineer to play an integral role in our Sunnyvale Manufacturing Facility. This position will support production with line layout, equipment qualification, procedure development and on-going line support, as well as new product transfer.
PRIMARY RESPONSIBILITIES:
Support various processing applications such as laser welding, reagent handling/drying, heat staking, various adhesives, automated components placing, inspecting, and packaging
Conduct time studies to estimate product cost and analyze line-balancing, capital equipment and capacity capability/requirements
Establish and improve process methods that meet performance and quality requirements
Execute project plans and schedules for work activities as needed
Communicate and collaborate (written and verbal) with appropriate personnel from other departments
On-going daily production support
MINIMUM QUALIFICATIONS:
Bachelors degree in Mechanical, Biomedical, Manufacturing, related engineering degree or equivalent experience
3+ years in the Medical Device industry, ISO and/or FDA regulated environment
Experience working in a clean room environment (preferred)
KNOWLEDGE, SKILLS & ABILITIES
Strong Word, Excel, PowerPoint, SolidWorks, and statistical software experience
Demonstrable knowledge in evaluating and challenging technical, quality, and business capabilities
Ability to handle and prioritize multiple complex project assignments and complete work in a timely manner
Hands-on professional and self-motivated to take on new challenges
Well organized and detail oriented
Excellent analytical and problem-solving skills along with good judgment
Excellent project management skills
Excellent interpersonal skills and teamwork
COMPENSATION AND CLASSIFICATION:
Classification: Full-time
Benefits: Medical, dental, and vision; 401(k), generous leave and more
Location: Sunnyvale, CA (Onsite position)
The base salary range for this position is $90,000 - $115,000 per year which represents the low and high end of the anticipated salary range for this exempt position.

Please note that actual offer will vary based on factors including, but not limited to the candidate's geographic location, job-related knowledge, skills, and experience among other factors including internal equity. As such, there is the possibility that the final, agreed-upon base salary may be outside of the lower or upper end of the range. Please also note the compensation range listed is just one component of the company's total rewards package. A bonus and/or long term incentive units may be provided as part of the total compensation package, in addition to the full range of medical, financial and/or other benefits, dependent on the level and position offered.
U.S. employees are offered medical, dental and vision insurance, as well as access to HSA, FSA, commuter, LTD, STD and basic life insurance. Employees are eligible to enroll in our company 401k plan and employer match. Employees accrue up to 15 paid vacation days, 7 paid sick days and 10 paid holidays per calendar year. Inflammatix U.S. offices are closed for winter break each year between Christmas and New Years Day and the company offers this time as additional paid time off for U.S. salaried/exempt employees.
Inflammatix requires all employees to be vaccinated against COVID-19 (subject to any legally protected exemptions). For travel, Inflammatix requires compliance with all applicable local and national health and safety guidelines.
Inflammatix is an equal opportunity employer and does not discriminate on the basis of race, ancestry, color, religion, sex/gender (including gender identity), pregnancy, childbirth, related medical conditions and breastfeeding, national origin, age, sexual orientation, marital status, registered domestic partner status, military and veteran status, physical or mental disability, medical condition, genetic characteristic, or any other characteristic protected by applicable law.
Notice to Agencies: Our internal Talent Acquisition Team manages all career opportunities. Agencies and independent recruiters must be approved as a vendor by the Legal and Talent Acquisition teams at Inflammatix before submitting candidates (for any current or future positions) to any employee of Inflammatix. We do not accept unsolicited resumes or profiles from agencies or independent recruiters under any circumstances. Inflammatix will NOT pay a fee for any placement resulting from the receipt of an unsolicited resume or profile. Please do not contact Inflammatix employees directly. Compliance with this request will impact our decision to engage or work with you or your agency and/or representatives in the future.