Copywriter (Remote)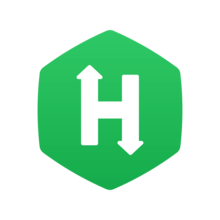 HackerRank
Marketing & Communications
Remote · United States
Posted on Tuesday, May 16, 2023
Writer. Storyteller. Visionary.
Ready to help build something awesome? We're looking for a Copywriter who's eager to put their creative skills to the test and tell stories that our community of 21 million developers and 3,000 customers love. From ad copy to ebooks, video scripts to web, you'll shape the words behind everything we do — and provide the hands-on creative and conceptual work to take our storytelling to the next level.
About the Role
HackerRank's Content Studio team sits at one of the most interesting intersections in tech, producing stories and content around the fast-evolving world of technical skills — and the tech of the future those skills unlock. As Copywriter, your job is to chase every opportunity to define, refine, reinvent, and introduce HackerRank's story to the world. You'll be a leading creative voice on the team and sit at the center of the action, working to elevate concepts, execute briefs, generate new ideas — and most importantly, tell our story in new and signature ways.
Tactically, our Copywriter will partner with teams across the business, including design, marketing, sales, and product, to write compelling and consistent copy across all marketing materials and digital assets, including sales and customer success content, website and landing pages, email and ad campaigns, internal and external decks, blogs and newsletters, thought leadership, events, and videos. And you'll be a creative at heart, striving to breathe new life and fresh ideas into the words we use across our content ecosystem.
You will be working on:
Marketing Production:

Write compelling and effective marketing copy for campaigns in all mediums (digital, print, video, experiential, etc.) and across channels (blog, newsletter, email, web)

Web and UX Copy:

Write tight, on-brand headlines and copy, optimizing for the user's intent and journey on every assignment.

Storytelling:

Write entertaining, empathetic, and educational content that aids in our audience-building and engagement efforts with a fresh voice and style

Collaboration:

Collaborate with other writers, designers, marketers, strategists, project managers, sales, product, and company leaders to produce great work.

Idea Generation

: Articulate and pitch new creative concepts/campaigns to management
We are looking for:
At least 3 years of professional writing experience at a B2B SaaS company

At least 5 years of hands-on production experience in web copy development, digital media production, sales collateral creation, and/or video production

At least 7 years of writing experience across short and long-form

Exceptional writing and storytelling skills and the ability to drive your ideas to completion

Excellent creative/editorial judgment, with a bias for bold, new ideas and a strong point of view

Demonstrated ability to transform bland content into storytelling that shines

Expert command over AP Style (and an understanding of how to break the rules for stylistic intent)

A healthy respect for deadlines and the ability to project manage

A strong portfolio to boot

Nice to have: (optional)

Experience working in developer tools or the tech industry

Experience and/or appreciation for considering how design will elevate the story

Understanding of UX principles

Ability to understand and communicate the business impact of creative decisions

Genuine passion for all things creative, and the willingness to share that energy with the rest of the team
About HackerRank:
HackerRank is a Y Combinator alumnus backed by tier-one Silicon Valley VCs with total funding of over $100 million. The HackerRank Developer Skills Platform is the standard for assessing developer skills for 2,800+ companies across industries and 18M+ developers around the world. Companies like LinkedIn, Stripe, and Peloton rely on HackerRank to objectively evaluate skills against millions of developers at every step of the hiring process, allowing teams to hire the best and reduce engineering time. Developers rely on HackerRank to turn their skills into great jobs. We're data-driven givers who take full ownership of our work and love delighting our customers!
HackerRank is a proud equal employment opportunity and affirmative action employer. We provide equal opportunity to everyone for employment on the basis of individual performance and qualification. We never discriminate on the basis of race, religion, national origin, gender identity or expression, sexual orientation, age, or marital, veteran, or disability status. All your information will be kept confidential according to EEO guidelines.
We offer a comprehensive total rewards package where you'll be rewarded based on your performance and recognized for the value you bring to the business.
Total compensation and benefits consist of salary, quarterly performance incentives, equity (stock options), medical, dental, vision, life insurance, travel insurance, monthly work from home stipend, learning and development reimbursements, flexible remote first work culture, 401(K), flexible time off, generous parental leave and more. Under our flexible paid time off policy, you'll decide how much time you need based on your own personal circumstances.
Current base salary range: $90,000 - $108,000. Exact salary may vary based on skills, experience, location, market ranges, and other compensation offered. Salary range does not include other compensation components, commission (for sales-related roles), bonuses, or benefits that you may be eligible for. Salary may be adjusted based on business needs