Customer Marketing Lead (Remote)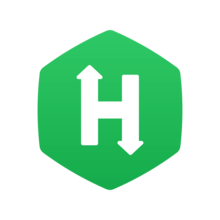 HackerRank
Marketing & Communications, Customer Service
Remote · Indianapolis, IN, USA
Posted on Friday, April 28, 2023
We're revolutionizing tech hiring by giving companies a skills-based hiring platform that allows them to effectively assess technical skills. We're a friendly, motivated, and passionate bunch looking for more smiling faces to join us. We're growing fast and looking to add to our Marketing team. This position is full-time and Remote within India.
We are looking for a Customer Marketing Lead to join our B2B marketing team. The ideal candidate will have experience in customer marketing in the B2B space/revenue marketing, and a passion for technology. As a Customer Marketing Lead, you will be responsible for driving customer engagement and retention by creating compelling marketing campaigns, programs, and events that showcase our product offerings and their benefits.
You will be working on:
Develop and execute customer marketing campaigns, programs, and events that drive engagement, loyalty, and advocacy for our B2B customers.
Collaborate with cross-functional teams, including sales, product, and customer success, to ensure alignment on customer marketing initiatives.
Create compelling content such as case studies, customer testimonials, webinars, and in-person and virtual events that showcase the success of our customers and how our products and services have helped them achieve their goals.
Develop and maintain a customer advocacy program that encourages customers to share their success stories with the HackerRank community.
Analyze customer data and feedback to gain insights into customer behavior and preferences, and use these insights to inform customer marketing strategies.
Stay up-to-date with industry trends and best practices in customer marketing and use this knowledge to drive innovation and excellence in our customer marketing programs.
We are looking for:
4+ years of experience in customer marketing or related fields, with a focus on B2B marketing.
Strong project management skills and the ability to manage multiple projects simultaneously.
Excellent written and verbal communication skills, with the ability to create compelling content on the fly that resonates with our target audience.
Experience with marketing automation tools and customer data analysis.
Strong analytical skills and the ability to use data to inform marketing decisions.
Passion for technology and the ability to understand and communicate technical concepts to non-technical audiences.
Benefits & Perks:
We have a full package of competitive benefits and perks which include:
One-time home office set up stipend
Monthly Remote Work Enablement Stipend
Professional Development Reimbursement
Wellbeing Benefits (Headspace, Ginger, Carrot, Cleo, etc)
Unlimited paid time off, paid leave for new parents, and flexible work hours
Insurance for all employees (term life, personal accident, medical) along with medical insurance for their dependents
Employee stock options, flexible work hours, and time off
About HackerRank:
HackerRank is a Y Combinator alumnus backed by tier-one Silicon Valley VCs with total funding of over $100 million. The HackerRank Developer Skills Platform is the standard for assessing developer skills for 2,800+ companies across industries and 18M+ developers around the world. Companies like LinkedIn, Stripe, and Peloton rely on HackerRank to objectively evaluate skills against millions of developers at every step of the hiring process, allowing teams to hire the best and reduce engineering time. Developers rely on HackerRank to turn their skills into great jobs. We're data-driven givers who take full ownership of our work and love delighting our customers!
HackerRank is a proud equal employment opportunity and affirmative action employer. We provide equal opportunity to everyone for employment on the basis of individual performance and qualification. We never discriminate on the basis of race, religion, national origin, gender identity or expression, sexual orientation, age, or marital, veteran, or disability status. All your information will be kept confidential according to EEO guidelines.