Regional Delivery Manager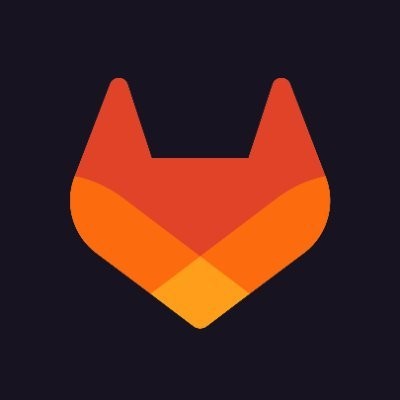 GitLab
Administration
Europe · Middle East · Asia · Remote
Posted on Wednesday, August 9, 2023
An overview of this role
The Regional Delivery Manager has a wide range of responsibilities, including team management, sales collaboration, partner relationships, project scoping, and sales enablement. You will build relationships with the regional sales team and attend their forecast calls weekly to stay connected to the opportunities they are working on and ensure that Services are represented. You will be responsible for the EMEA revenue and the billable utilization targets. You will build and maintain relationships with the regional partners (and their subcontractors) that we utilize to supplement our delivery team. The Delivery team is focused on producing excellent results for our customers, helping them to realize the full value of GitLab which often leads to future Services opportunities.
You will help us roll-out a global sales enablement initiative supporting the attachment of Services to larger license opportunities. Your team will work closely with the engagement managers in EMEA to ensure engagements are scoped accurately and risk management measures are applied to maximize CSAT and optimize revenue predictability. You will also support your team members' career development by collaborating with them on enablement plans to keep them updated on evolving technologies. It is important to GitLab that we invest in our team members and support their career development.
This role involves a blend of technical knowledge, interpersonal skills, project management, and strategic thinking. The emphasis on collaboration with various teams, including sales, engagement management, and partners, highlights the importance of cross-functional communication and alignment. Additionally, the commitment to team member growth and investment reflects a strong commitment to employee development.
If you have any specific questions or if there's anything else you'd like to discuss regarding this role or related topics, feel free to ask!

Some examples of our projects:
What you'll do
1: Work with the Professional Services Director to help establish and manage goals and responsibilities for Professional Services Engineers
2: Create technical preparation and presentation work for key accounts helping to sell the value of GitLab Professional Services
3: Ensure the Professional Services Engineers and Project Managers exceed corporate expectations in core knowledge, communication, execution, and billable utilization
4: Create, review, and approve formal statements of work, change requests, and technical proposals
5: Work together with our sales organization to propose, scope, and price professional services Statements of Work, ensuring that we meet or exceed corporate expectations in terms of bookings
6: Quickly learns new technologies and stays up to speed on DevOps and GitLab product features
7: Ensures that the team is enabled to successfully bridge the gap between development and IT operations.
8: Lead the team in creating collaborative and integrated workflows that enables faster and more reliable software delivery.
What you'll bring
1: Provided leadership and guidance to coach, motivate and lead services team members to their optimum performance levels and career development
2: A collaborative approach bringing the Professional Services team together with the customer account, support and product teams ensuring clear communication, and cross-functional sharing of real-world data
3: Experienced in giving and received positive and constructive feedback with the ability to quickly pivot, as needed, based on retrospecting on success and failures
4: A proven track record in software/technology sales or consulting and management and ability to think strategically about business, product, and technical challenges
5: Ability to identify and implement improvements to the processes and tools used by the Delivery team given your experience leading teams of consultants in support of external customer projects
6: Previous success as an Engineer and Consultant enables a deeper understanding of the customer project challenges and how to collaboratively design the best solutions
7: Capable of contributing to the GitLab tools to ensure efficiency remains paramount
8: A strong development background and the ability to understand problems from a high-level system perspective down to the code level
Relevant team HB pages
How GitLab will support you
Please note that we welcome interest from candidates with varying levels of experience; many successful candidates do not meet every single requirement. Additionally, studies have shown that people from underrepresented groups are less likely to apply to a job unless they meet every single qualification. If you're excited about this role, please apply and allow our recruiters to assess your application.
---
Country Hiring Guidelines: GitLab hires new team members in countries around the world. All of our roles are remote, however some roles may carry specific location-based eligibility requirements. Our Talent Acquisition team can help answer any questions about location after starting the recruiting process.
Privacy Policy: Please review our Recruitment Privacy Policy. Your privacy is important to us.
GitLab is proud to be an equal opportunity workplace and is an affirmative action employer. GitLab's policies and practices relating to recruitment, employment, career development and advancement, promotion, and retirement are based solely on merit, regardless of race, color, religion, ancestry, sex (including pregnancy, lactation, sexual orientation, gender identity, or gender expression), national origin, age, citizenship, marital status, mental or physical disability, genetic information (including family medical history), discharge status from the military, protected veteran status (which includes disabled veterans, recently separated veterans, active duty wartime or campaign badge veterans, and Armed Forces service medal veterans), or any other basis protected by law. GitLab will not tolerate discrimination or harassment based on any of these characteristics. See also GitLab's EEO Policy and EEO is the Law. If you have a disability or special need that requires accommodation, please let us know during the recruiting process.