VP, Support Engineering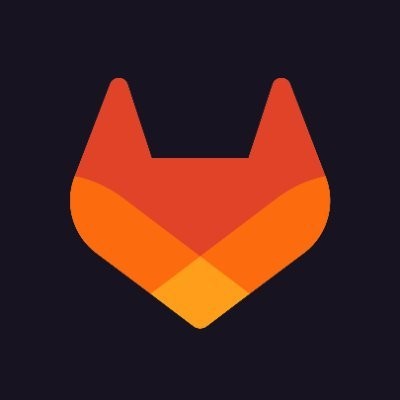 GitLab
Customer Service
Remote
Posted on Tuesday, June 13, 2023
A brief overview
GitLab is building an open source, single application for the entire software development lifecycle—from project planning and source code management to CI/CD, monitoring, and security.
We are in a period of growth and are increasing the capacity of the Support team, sublinear to the growth in revenue.
At GitLab, we live and breathe open source principles. This means our entire handbook is online, and with a few clicks, you can find the details of future releases, check out our past releases, and see some of the customers you'd be supporting while working here.
Support Engineering Management at GitLab isn't your typical management opportunity because of our approach to the function. Support is embedded within the Engineering department and truly operates in an environment where Support and Engineering meet. Your team will be interacting with customers daily as they encounter the difficult edge cases of running GitLab in complex environments as well as the Customer Success team that owns the customer relationship.
In the space of a day, our engineers might be doing behind the scenes work of a Linux administrator troubleshooting performance problems by using strace on a particular process, interacting with the Product team to ensure that steps in a bug report are reproducible, or with the Engineering team itself diving deep into our codebase and putting together a merge request to actually fix a customer issue. That's not all though - they'd equally be invited to improve our documentation, help build out more efficient support processes in our issue tracker and dive into the cutting edge technologies that will define how we will do work tomorrow.
At GitLab, we hold that management should be technically competent and experienced in the subject matter. So, it would be your job to use your technical expertise to support all of those moving pieces - including stepping into the shoes of a Support Engineer when needs be.
We want to live in a world where everyone can contribute, and as a member of the support team there are no barriers to using your skills to improve the experience of our users, our customers and importantly the organization you'd support as a functional leader.
What you'll do
Set the vision for GitLab's global Support Department

Develop a strategy, execution roadmap, priorities and investment plan to deliver proactive support vision, deflection and scale/productivity

Implement initiatives and to strategies to attract top-tier candidates, enhance team skills, promote career development through effective talent acquisition practices, training initiatives, and fostering a culture of continuous learning across Support teams

Drive quarterly OKRs and iterative progress towards strategic direction, team performance, and metrics improvement

Lead the Global Support organization to deliver world-class Support and proactive technical health to our customers

Innovate and develop new ways to achieve high levels of customer loyalty and satisfaction; performance to case resolution, customer satisfaction and financial measures.

Lead monthly Support Key Review meeting

Define KPIs for the Customer Support Department e.g. SLAs, Customer Satisfaction

Partner with Finance to manage budget, drive capacity planning and identify needs and present investments required to improve service levels and customer experience

Work cross-functionally with other customer-facing departments (Product, Engineering, Customer Success etc.) to guarantee great customer experience and improve product adoption and satisfaction

Analyze and optimize support operations. Drive a culture of continuous improvement and efficiency

Represent the company publicly with customers in escalations and in long term relationship building
What you'll bring
Experience leading large technical teams (150+) spanning global time zones in a 24/7 model

Deep technical experience in the development workflow or other adjacent technical products within cloud, security, tooling, automation etc.

Collaborative and results oriented leader capable of inspiring and building high performing teams

Experience leading geographically distributed and culturally diverse teams

Ability to form strong cross-functional relationships and influence others to drive to a common goal

Experience in Customer Success, Technical Account Management, and Professional Services are a plus

Successfully able to manage high volume, very fast-paced workload; not afraid to "roll up your sleeves" to complete more tactical work. Able to switch between strategic and tactical work daily

Bachelor's degree required; Master's degree preferred
Support Management Performance Indicators
Support Management has the following job-family performance indicators.
The culture here at GitLab is something we're incredibly proud of. Because GitLabbers are currently located in over 51 different countries, you'll spend your time collaborating with kind, talented, and motivated colleagues from across the globe. Some of the benefits you'll be entitled to vary by the region or country you're in. However, all GitLabbers are fully remote and receive a "no ask, must tell" paid-time-off policy, where we don't count the number of days you take off annually. You can work incredibly flexible hours, enabled by our asynchronous approach to communication. We'll also help you set up your home office environment, pay for your membership to a co-working space, and contribute to the travel costs associated with meeting other GitLab employees across the world.
Also, every year or so, we'll invite you to our Contribute event.
How GitLab will support you
Please note that we welcome interest from candidates with varying levels of experience; many successful candidates do not meet every single requirement. Additionally, studies have shown that people from underrepresented groups are less likely to apply to a job unless they meet every single qualification. If you're excited about this role, please apply and allow our recruiters to assess your application.
Compensation
To view the full job description and its compensation calculator, view our handbook. The compensation calculator can be found towards the bottom of the page.
Additional details about our process can be found on our hiring page.
---
Country Hiring Guidelines: GitLab hires new team members in countries around the world. All of our roles are remote, however some roles may carry specific location-based eligibility requirements. Our Talent Acquisition team can help answer any questions about location after starting the recruiting process.
Privacy Policy: Please review our Recruitment Privacy Policy. Your privacy is important to us.
GitLab is proud to be an equal opportunity workplace and is an affirmative action employer. GitLab's policies and practices relating to recruitment, employment, career development and advancement, promotion, and retirement are based solely on merit, regardless of race, color, religion, ancestry, sex (including pregnancy, lactation, sexual orientation, gender identity, or gender expression), national origin, age, citizenship, marital status, mental or physical disability, genetic information (including family medical history), discharge status from the military, protected veteran status (which includes disabled veterans, recently separated veterans, active duty wartime or campaign badge veterans, and Armed Forces service medal veterans), or any other basis protected by law. GitLab will not tolerate discrimination or harassment based on any of these characteristics. See also GitLab's EEO Policy and EEO is the Law. If you have a disability or special need that requires accommodation, please let us know during the recruiting process.