Director of Product, Pricing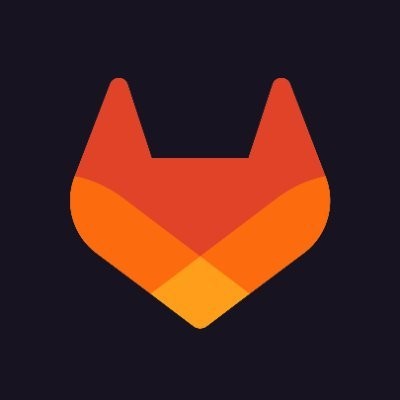 GitLab
Product
Remote
Posted on Thursday, November 17, 2022
Director of Product, Pricing
The Director of Pricing reports to the Senior Director of Product Monetization.
Director of Product, Pricing Responsibilities
Lead the pricing function at the company
Work closely with the CEO, CMO, CRO, and Senior Director of Product Monetization to drive decision making around all aspects of the pricing model
Collaborate effectively cross-functionally to drive complex pricing decisions at all levels including e-group
Ensure pricing and packaging projects are effectively executed, including customer messaging, product experience, and internal enablement
Drive robust pricing related research and analysis to generate and test hypotheses to optimize GitLab's pricing model, including pricing metrics, price points, and package construction
Implement continuous pricing optimization plans
Provide strategic vision
Director of Product, Pricing Requirements
15+ years of overall experience, with 8+ years of pricing experience, preferably as a people manager of a pricing team. Previous experience in Product Management also a plus.
Experience with open source business models a plus
Experience with both SaaS and self-managed deployment models a plus
Demonstrated ability to drive complex cross-functional pricing & packaging decisions, as well as subsequent implementation and success tracking
Fluency in pricing research methodologies like conjoint and Van Westendorp Analysis
Deep analytical skill and experience creating complex models to forecast the impact of pricing changes
Expertise in quantitative and qualitative customer validation techniques, including surveys & customer interviewing to test customer segmentation, value metrics, pricing models, etc.
Previous experience using customer/market segmentation techniques to effectively map pricing packages to user personas, buyer personas, and/or market segments
Director of Pricing Job Grade
The Director of Pricing is a grade 10.
Director of Product, Pricing Hiring Process
Candidates for this position can expect the hiring process to follow the order below. Please keep in mind that candidates can be declined from the position at any stage of the process.
Selected candidates will be invited to schedule a 30 minute screening call with one of our Global Recruiters
Next, candidates will be invited to schedule an interview with the Sr. Director of Product Monetization
Next, candidates will be invited to schedule a deep-dive interview with the Principal Pricing Manager
Next, candidates will be invited to schedule an interview with a leader from the Sales Organization (VP of Sales Ops, VP of Sales or CRO)
Next, candidates will be invited to schedule an interview with a leader from the Marketing Organization (Sr. Director of Strategic Marketing or CMO)
Finally, candidates may be invited to schedule an interview with the CEO
Additional details about our process can be found on our hiring page.
Performance Indicators
Product Leadership is responsible for building the capacity and capability of their team and the groups they support to achieve:
Our global Product KPIs
Job satisfaction of the team members who report to them (as measured by annual employee engagement survey)
Hiring versus plan and new hire location factor
IACV attained by assigned use case as designated in of opportunity Command Plans (Dashboard).
In addition, some roles have role-specific activities and performance indicators.
About GitLab
GitLab Inc. is a company based on the GitLab open-source project. GitLab is a community project to which over 2,200 people worldwide have contributed. We are an active participant in this community, trying to serve its needs and lead by example. We have one vision: everyone can contribute to all digital content, and our mission is to change all creative work from read-only to read-write so that everyone can contribute.
We value results, transparency, sharing, freedom, efficiency, self-learning, frugality, collaboration, directness, kindness, diversity, inclusion and belonging, boring solutions, and quirkiness. If these values match your personality, work ethic, and personal goals, we encourage you to visit our primer to learn more. Open source is our culture, our way of life, our story, and what makes us truly unique.
Top 10 Reasons to Work for GitLab:
See our culture page for more!
Work remotely from anywhere in the world. Curious to see what that looks like? Check out our remote manifesto and guides.
The base salary range for this role's listed level is currently for residents of listed locations only. Grade level and salary ranges are determined through interviews and a review of education, experience, knowledge, skills, abilities of the applicant, equity with other team members, and alignment with market data. See more information on our
benefits
and
equity
. Sales roles are also eligible for incentive pay targeted at up to 100% of the offered base salary.
Colorado/Washington pay range
California/New York/New Jersey pay range
---
Country Hiring Guidelines: GitLab hires new team members in countries around the world. All of our roles are remote, however some roles may carry specific location-based eligibility requirements. Our Talent Acquisition team can help answer any questions about location after starting the recruiting process.
Privacy Policy: Please review our Recruitment Privacy Policy. Your privacy is important to us.
GitLab is proud to be an equal opportunity workplace and is an affirmative action employer. GitLab's policies and practices relating to recruitment, employment, career development and advancement, promotion, and retirement are based solely on merit, regardless of race, color, religion, ancestry, sex (including pregnancy, lactation, sexual orientation, gender identity, or gender expression), national origin, age, citizenship, marital status, mental or physical disability, genetic information (including family medical history), discharge status from the military, protected veteran status (which includes disabled veterans, recently separated veterans, active duty wartime or campaign badge veterans, and Armed Forces service medal veterans), or any other basis protected by law. GitLab will not tolerate discrimination or harassment based on any of these characteristics. See also GitLab's EEO Policy and EEO is the Law. If you have a disability or special need that requires accommodation, please let us know during the recruiting process.