Electrical Engineering Lead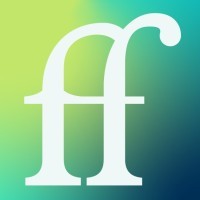 Fulfil
Other Engineering
Sterling, VA, USA
Posted on Tuesday, October 24, 2023
Fulfil is a well-funded, rapidly growing, and inclusive company that has developed a custom automation robotics system to pick and pack online orders of groceries and other consumables, bringing delight and a value proposition to consumers that doesn't exist today. Additionally, its unique design and technology is purpose-built to solve today's environmental problems in the world's food supply chain. Founded by a team with previous startup success and backed by top-tier VCs, we are committed to reducing waste, improving environmental impact, and reducing emissions with truly new technology. Our first commercial product launch with the technology was in summer 2022.
We can't do it alone -- we're seeking curious, capable, passionate team members motivated by the opportunity to create lasting impact on the world through their work. This role offers ample growth opportunities while working side-by-side with an impassioned, multi-disciplinary team spanning mechanical design, software, computer vision, systems integration, and ops to design and operationalize world-changing technology.
Fulfil is committed to creating an inclusive culture, and we celebrate diversity of all kinds. If this sounds like the kind of environment that you find intriguing, then please apply even if you don't feel you meet all the requirements listed below. We'd love to hear from you.
Your Responsibilities
As a Senior Electrical Engineer Manager, you will oversee the full lifecycle development of electronic power, safety and control systems for our proprietary industrial automation equipment, in accordance with industry standards, best practices and requirements. The range of electrical systems will include circuit boards, power distribution and control cabinets, safety systems, and associated cable interconnects. You'll provide architectural guidance, build sound engineering processes and guidelines, act as the standards-bearer for quality in technical work and help develop our growing team. This role offers ample growth opportunities while working side-by-side with a motivated team to bring our innovative and exciting new technology to reality.
In This Role You Will
Be responsible for electrical system architecture and design, ensuring electrical systems meet product and company requirements in terms of functionality, quality, reliability, cost and timeline to delivery.
Be an engineering leader. Ensure quality of work of the team, design engineering processes that ensure consistent and performant output of the team's work. Minimize design iterations by providing architectural guidance, mentorship, clear design requirements, and consistent process.
Help team members develop personally and professionally.
Contribute to awesome electrical hardware designs
Understand the impact of relevant US regulatory standards on electrical design, disseminate guidance to the electrical team
Help select critical parts, suppliers, contract manufacturers
Team lead in safe and standard compliant assembly of electronics, training others to work using safety protocols
Collaborate cross-functionally with software, mechanical, and systems teams to ensure successful integration at the system level
Impact the company's overall performance by contributing to a positive work culture, encouraging good engineering practices, and helping to create and improve robust engineering workflows and processes
What We're Looking For
BS or MS in electrical engineering or equivalent
5+ years of relevant circuit board design
3+ years designing system level electrical design, electrical cabinets
5+ years leading electrical teams (architecture, process, mentoring)
Experience designing for volume – change management best practices, HASS/HALT, design verification, ICT
Experience manufacturing PCBs and cables through a tier 1 or 2 contract manufacturer
Experience with high voltage electronics (>100V)
Experience working with industrial communication protocols (CAN, Ethernet, RS485, SPI, etc)
Familiarity with automation and control equipment (motor control, PLCs, sensors, etc)
Hands on experience with typical lab equipment and tools (oscilloscopes, logic analyzers, power supplies, soldering equipment)
Experience with ECAD Software (Altium Designer preferred)
Strong communication skills (verbal and written)
What We'd Love To See
Experience designing for / debugging radiated emissions issues
Familiarity with IEC 61508 and ISO 13849, designing for functional safety
Experience working with embedded Linux computers and/or Arm processors
Desire to work in a fast-paced startup environment
Care for local and global communities, and desire to make an impact through technology
Not afraid of robots
What You Get
A chance to be an early team member and leader of a rapidly growing startup and have an impact on company and technology direction
The ability to solve challenging problems with a skilled, dedicated and friendly multi-disciplinary team
A balanced, highly collaborative work environment
A hybrid work structure
Competitive medical, dental, and vision coverage, with 401K, life and disability coverage
A PTO policy where we encourage and expect all employees to take time to enjoy life outside of work
Discount on groceries from our store
The salary range for this position is $180$-$250K plus stock and benefits. Pay within the range is based on candidate experience, job-specific skills, education, and work location.

At Fulfil we value diversity and always treat all employees and job applicants based on merit, qualifications, capabilities, and talent. We do not discriminate on the basis of race, religion, color, national origin, gender, sexual orientation, age, marital status, veteran status, or disability status.