Technical Program Manager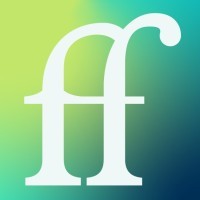 Fulfil
IT, Operations
Sterling, VA, USA
Posted on Wednesday, October 18, 2023
Fulfil is a well-funded, rapidly growing, and inclusive company developing a custom automation robotics system purpose built to solve today's leading practical and environmental problems in the world's food supply chain. Founded by a team with previous startup success, and backed by top-tier VCs, we are mission-driven to reduce waste, environmental impact and emissions with truly new technology.
We can't do it alone - we're seeking curious, capable, passionate team members motivated by the opportunity to create lasting impact on the world through their work. This role offers ample growth opportunities while working side-by-side with an impassioned, multi-disciplinary team spanning mechanical design, software, computer vision, systems integration and ops to design and operationalize world-changing technology.
Fulfil is committed to creating an inclusive culture, and we celebrate diversity of all kinds. If this sounds like the kind of environment that you find intriguing, then please apply even if you don't feel you meet all the requirements listed below. We fully acknowledge that job descriptions can be intimidating sometimes in their formality. But we aren't! We'd love to hear from you.
Your Responsibilities:


As Technical Program Manager, you will guide major programs of work for a multi-disciplinary engineering team. You will coordinate cross-functional team efforts toward on-time, appropriately resourced, on-budget deployments of automated facilities for partners. You will bring significant experience planning and coordinating technical engineering initiatives, gathering and researching requirements, producing and evaluating plans and schedules, and keeping track of action items. Your duties will include ensuring project compliance to applicable standards, regulations and client expectations, tracking program status, identifying and escalating blockers and emerging program risks, gathering, evaluating and presenting tradeoff options to keep the program on track, and proactively keeping both internal and external stakeholders informed and accountable to the programs goals.

In this role you will:
Be the principal program owner and central hub, coordinating various work streams with teams leads and subject matter experts towards successful partner facility deployments.
Drive the program forward. Proactively stay one step ahead of everyone else on the program.
Identify key deliverables and ensure all tasks have owners capable of delivering program success. Ensure task owners are informed, integrated into the program, and set up for success.
Keep people accountable by supporting a culture of accountability, where deadlines are clear, and at-risk deadlines are highly visible and receive appropriate attention.
Identify risks and evaluate available solutions and the associated trade-offs. Work with team leads to ensure timely decisions are made so that critical dates are met.
Maintain clarity of communication across the team and with customers, to achieve project requirements in a timely manner. Assume you are the only one who knows everything that is going on.
Generate, update and share clear and comprehensive timelines, and documentation of project requirements, and budgets where applicable
Problem solve! Dive into the weeds, and rapidly escalate what you cannot solve to the right stakeholders.
Track action items and analyze the velocity toward and completion of key goals
Document and report project progress/risks/blockers to stakeholders.
Maintain and manage relationships with various stakeholders, including internal SMEs, partner contacts, third parties, contractors, and contracting engineers
Leverage experience to save money and de-risk projects by identifying novel ways save time, limit scope creep, and parallel path workstreams.
Be available to travel as needed to stay on top of the program.
What We're Looking For
Bachelor's/Master's degree or higher, or significant experience in Technical Program or Project Management, Technical Product Management, Engineering (Civil, Structural, Mechanical, Systems, Software), or Construction Project Management
5+ years relevant work experience in a relevant field or role
Highly detail oriented
Competent at managing down, unafraid of managing laterally and up
Experience PMing or leading successful, large, multi-million dollar physical projects (construction, equipment deployment, integrations, etc.)
Competent with project management tools and frameworks (Smartsheet, Microsoft Project, etc., Monday, etc.)
Comfortable building and cost models and budgets
Excellent people skills
Excellent oral and written communication skills, including with sheets and slides
Bonus Skills
Experience with Solidworks, Revit, or similar CAD software
Experience with robotic/automation equipment
Experience in the food industry
Not afraid of robots
What You Get
A chance to be an early team member and leader of a rapidly growing startup and have an impact on company, culture and technology direction
The ability to solve challenging problems with a skilled, dedicated and friendly (not scary, we promise!) multi-disciplinary team
A balanced, highly collaborative work environment
A Hybrid work structure
Competitive medical, dental, and vision coverage, with 401K, life and disability coverage
A PTO policy where we encourage and expect all employees to take time to enjoy life outside of work
Discount on groceries from our automated store
The salary range for this position is $70,000- $140,000 plus stock and benefits. Pay within the range is based on candidate experience, job-specific skills, education, and work location.
At Fulfil we value diversity and always treat all employees and job applicants based on merit, qualifications, competence, and talent. We do not discriminate on the basis of race, religion, color, national origin, gender, sexual orientation, age, marital status, veteran status, or disability status.