Senior Machine Safety and Compliance Engineer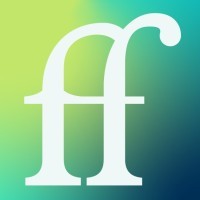 Fulfil
Legal
Sterling, VA, USA
Posted on Tuesday, October 10, 2023
Fulfil is a well-funded, rapidly growing, and inclusive company that has developed a custom automation robotics system to pick and pack online orders of groceries and other consumables, bringing delight and a value proposition to consumers that doesn't exist today. Additionally, its unique design and technology is purpose-built to solve today's environmental problems in the world's food supply chain. Founded by a team with previous startup success and backed by top-tier VCs, we are committed to reducing waste, improving environmental impact, and reducing emissions with truly new technology. Our first commercial product launch with the technology was in summer 2022.
We can't do it alone -- we're seeking curious, capable, passionate team members motivated by the opportunity to create lasting impact on the world through their work. This role offers ample growth opportunities while working side-by-side with an impassioned, multi-disciplinary team spanning mechanical design, software, computer vision, systems integration, and ops to design and operationalize world-changing technology.
Fulfil is committed to creating an inclusive culture, and we celebrate diversity of all kinds. If this sounds like the kind of environment that you find intriguing, then please apply even if you don't feel you meet all the requirements listed below. We'd love to hear from you.
Your Responsibilities
As a Safety and Compliance Engineer you will be responsible for ensuring Fulfil automation equipment is designed to be safe and compliant to applicable US and international standards, ensure our equipment is deployed in a safe manner to that design, and help drive continued development of Fulfil safety culture. In this role you will work closely with mechanical, electrical, manufacturing and systems engineers and the deployment and operations teams. You will lead certification efforts with external agencies and serve as an internal and client-facing subject matter expert. This role offers ample growth opportunities while working side-by-side with a motivated team to bring our innovative and exciting new technology to reality.
In this role you will:
Lead compliance effort with regulations, standards and guidelines established by ANSI, ISO, OSHA, NSF, UL and other applicable regulatory agencies, through the entire product life cycle
Develop functional safety architectures for new automation systems and design upgrades to existing systems
Provide safety requirements across the company and mentor other engineers on best safety practices
Review plans and specifications for new machinery and equipment to ensure they meet safety requirements and are designed for operator safety
Perform, and assist others in performing, risk assessments on equipment and processes
Work with customers to validate Fulfil equipment meets their internal safety requirements and procedures
Identify and correct potential hazards by inspecting facilities, machinery, and safety equipment
Lead safety system implementation at new sites and perform on-site equipment safety testing and validation
Install, or direct the installation, of safety devices on machinery and implement safety systems
Work with the deployment team to design safe assembly, construction and work procedures
Develop safety manuals for Fulfil equipment that will be provided to customers
What We're Looking For
B.S in a hardware related engineering discipline, e.g. electrical, mechanical, industrial, process, manufacturing etc.
5+ years of hands-on experience designing systems for safety compliance
Experience designing and testing functional safety systems to ISO 13849 and/or IEC 61508.
Experience developing and certifying capital equipment to UL, ANSI and/or ISO standards with external certification authorities
Experience performing risk assessments for complex products
Hands on aptitude – able to dive in and implement and troubleshoot safety systems
Clear understanding of human-factors engineering—the consideration of information about human users in the design of machines, jobs, and work environments
What we'd love to see
Degree in Safety Engineering
Experience developing custom safety logic/components to ISO 13849 and/or IEC 61508
Experience in food tech
Experience managing engineering projects
Familiarity with both Windows and Linux operating systems as well as Git software version control
Not afraid of robots
What You Get
A chance to be an early team member and leader of a rapidly growing startup and have an impact on company and technology direction
The ability to solve challenging problems with a skilled, dedicated and friendly multi-disciplinary team
A balanced, highly collaborative work environment
A Hybrid work structure
Competitive medical, dental, and vision coverage, with 401K, life and disability coverage
A PTO policy where we encourage and expect all employees to take time to enjoy life outside of work
Discount on groceries from our store
The salary range for this position is $95,000- $135,000 plus stock and benefits. Pay within the range is based on candidate experience, job-specific skills, education, and work location.
At Fulfil we value diversity and always treat all employees and job applicants based on merit, qualifications, competence, and talent. We do not discriminate on the basis of race, religion, color, national origin, gender, sexual orientation, age, marital status, veteran status, or disability status.