Director, Manufacturing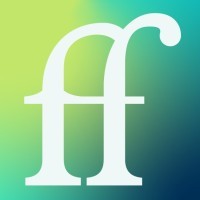 Fulfil
Administration
Sterling, VA, USA
Posted on Saturday, January 21, 2023
Fulfil is a well-funded, rapidly growing, and inclusive company that has developed a custom automation robotics system to pick and pack online orders of groceries and other consumables, bringing delight and a value proposition to consumers that doesn't exist today. Additionally, its unique design and technology is purpose-built to solve today's environmental problems in the world's food supply chain. Founded by a team with previous startup success and backed by top-tier VCs, we are committed to reducing waste, improving environmental impact, and reducing emissions with truly new technology. Our first commercial product launch with the technology was in summer 2022.
We can't do it alone -- we're seeking curious, capable, passionate team members motivated by the opportunity to create lasting impact on the world through their work. This role offers ample growth opportunities while working side-by-side with an impassioned, multi-disciplinary team spanning mechanical design, software, computer vision, systems integration, and ops to design and operationalize world-changing technology.
Fulfil is committed to creating an inclusive culture, and we celebrate diversity of all kinds. If this sounds like the kind of environment that you find intriguing, then please apply even if you don't feel you meet all the requirements listed below. We'd love to hear from you.
Your Responsibilities
The Manufacturing Director will lead and direct all facets of manufacturing engineering as we transition our proprietary industrial automation equipment from initial low-volume prototypes to high-volume production models. You will work closely with a cross-functional engineering team ranging from Hardware Design, Software, Systems, Process and Operations teams and participate in the evolutionary design stages going from prototype to product. The role will draw on a wide breadth of technical skills, including mechanical design, manufacturing, data analysis, process engineering and supply chain management, and will require you to develop organized and effective processes and solutions to a wide range of problems, from fine detail to big picture, which arise in the design, building, procurement and scaling of custom capital equipment.
Role Responsibilities:
The below responsibilities are meant to encompass both individual effort, and building and managing a team that handles the tasks.
Own the manufacturing transition of capital equipment from prototypes into robust high-volume tools

Architect a manufacturing strategy, in the short, medium and long term, to support the company's organizational goals related to production volume output, system cost, manufacturing timeline and product quality

Develop manufacturing plans and strategies for new products that will drive the product development cycle

Drive DFX changes that improve product quality and assemblability, and reduce cost and time to market

Develop internal company procedures to support transition of equipment to production e.g. creating and refining BOMs, developing engineering workflows, standards and documents for manufacturing planning, and performance, issue and quality tracking methodology
Along with supply chain team lead the effort of selecting and vetting new vendors, defining scope of work and negotiating contracts for projects while keeping existing supply chain running smoothly
Work with external vendors and internal production/deployment teams to design, implement and scale new production lines and processes
Develop and implement quality and acceptance test programs for both suppliers and in-house work

Evaluate and incorporate new manufacturing technologies and methods to improve current design and production processes
Hire, manage and mentor a team of 3-5 (possibly more?) engineers
Receive feedback from and collaborate with other teams to solve problems caused by the supply chain. Collaborate with other leaders on company roadmap and schedules.
What We're Looking For
BS degree in Mechanical, Manufacturing, Industrial, Systems Engineering or equivalent

Experience with scaling product to high volume manufacturing (capital equipment focus preferred)

8+ years working experience in different supply chain or manufacturing roles

3+ years of leadership experience

Experience working with Contract Manufacturers and Global Supply Chains
What we'd love to see
Desire to work in a fast-paced startup environment

Care for local and global communities, and desire to make an impact through technology

Working knowledge of SolidWorks CAD

Working knowledge of industrial electronics and/or mechanical design

Not afraid of robots

Fluency in Mandarin
What You Get
A chance to be an early member of a rapidly growing startup and have an impact on company and technology direction

Ability to solve challenging problems with a skilled and dedicated multi-disciplinary team

A balanced, highly collaborative work environment where we encourage everyone to ask for and provide help. We value and support individual growth through open communication and feedback

Hybrid work structure that allows you to choose when and where you get your best work done

Competitive medical, dental, and vision coverage, with 401K, life and disability coverage as well

A PTO policy where we encourage and expect all employees to take time to enjoy life outside of work

The salary range for this position is $165,000- $225,000 plus stock and benefits. Pay within the range is based on candidate experience, job-specific skills, education, and work location.

At Fulfil we value diversity and always treat all employees and job applicants based on merit, qualifications, competence, and talent. We do not discriminate on the basis of race, religion, color, national origin, gender, sexual orientation, age, marital status, veteran status, or disability status.