Intern/Co-Op-Mechanical Engineer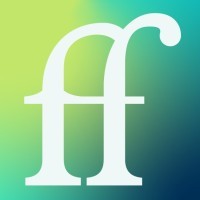 Fulfil
Other Engineering
Mountain View, CA, USA
Posted on Tuesday, February 1, 2022
Job Description:
Searching for candidates to work in a multi-disciplinary team to design and develop a complex multi-robot machine. As a core part of the R+D team the engineer will assume a great deal of responsibility in a wide spectrum ranging from designing robot and automation hardware to supporting hardware systems. This role offers the opportunity to work with a highly talented group of engineers from varied backgrounds, fresh from an experience with another successful startup and from other leading tech companies.
Required Qualifications
Bachelor's degree in mechanical engineering or similar
Experience designing robotic structure and mechanisms
Experience with CAD
Experience working with mechatronics hardware – motors & drives, sensors, actuators, etc.
Hands on aptitude – able to dive in and troubleshoot a variety of system issues across multiple engineering disciplines
Idea generation and execution, mostly unsupervised
Desire to work in an incredibly fast paced startup environment
Cares about the world and wants to have an impact on it
Bonus Qualifications
Expert in CAD
Electrical and mechanical system design experiences
Experience building control systems
Experience in industry designing and manufacturing parts/assemblies/mechanisms in high quantities
Experience in DFM and DFA
Experience in food tech
Compensation
$22-$30 per hour
At Fulfil Solutions, we value diversity and always treat all employees and job applicants based on merit, qualifications, competence, and talent. We do not discriminate on the basis of race, religion, color, national origin, gender, sexual orientation, age, marital status, veteran status, or disability status.