Infrastructure Operations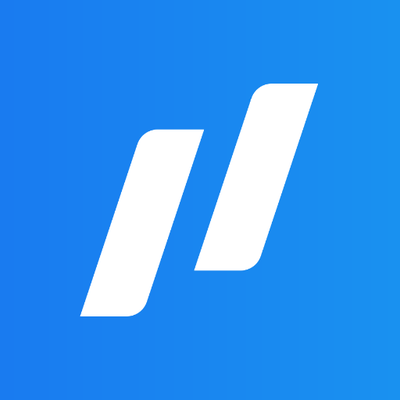 Forward
Other Engineering, Operations
San Francisco, CA, USA
Posted on Tuesday, August 24, 2021
Forward is on a bold mission to make high-quality healthcare available to a billion people across the globe. We're building the world's most advanced healthcare platform from the ground up, combining hardware, software, and doctors under one roof.
Forward was founded in January 2016 by former executives and engineering leaders from Google and Uber. We are funded by some of the world's best investors and entrepreneurs, including Founder's Fund, Khosla Ventures, First Round Capital, Eric Schmidt (Google/Alphabet Chairman), Marc Benioff (Salesforce Founder), Joe Lonsdale (Palantir Founder), and Garrett Camp (Uber co-Founder).
Press and Videos:
In pursuit of massively increasing access to healthcare across the globe, we are building a new healthcare system from the ground up. There are thousands of hard problems to solve, and the potential to make world-changing impact.
In this role you'll be responsible for defining the operational infrastructure that eventually delivers healthcare to billions and operating that infrastructure to deliver care to our current members. You'll have to balance an ability to execute with an ability to build processes and tools to scale that execution.
You WIll:
Execute to keep the business working like a well oiled machine - build, maintain, supply, and measure the infrastructure (environment, equipment, inventory, compliance, etc.) that supports the delivery of care. Own performance metrics for the sub-system you own.
Identify and implement scalable processes and tools to automate yourself out of the execution work. (Bonus points if you build/iterate simple software tools in JavaScript, Python, and/or SQL.)
Solve really hard problems with clear framing, a deep understanding of the data, creative options, a clear recommendation, and prioritization conversations with cross-functional stakeholders and senior leaders.
Collaborate with cross functional teams to implement recommendations..
You Are:
Impact-Driven - You want to leave the world better than you found it, so you believe there's more to life than software that enables puppy ears to be superimposed in photos. (Although we concede those are cute.)
An Owner - You act like an owner, not an employee. You take initiative. Nothing is too big or too small for you to lend a hand.
A Problem Solver - You love breaking down highly complex problems into their component parts, communicating insights, and implementing high ROI (return on investment) solutions.
Detail-Oriented - You are exceptionally well organized and thorough.
Scrappy - You hustle and you roll up your sleeves to get stuff done.
A Trusted Partner - Teammates want to be in the trenches with you.
Minimum Qualifications:
Bachelor's degree
3+ years of experience solving problems, implementing recommendations, and executing business processes
Excellent communication skills
Proficient in GSheets or Excel
Preferred Qualifications:
Startup experience where you had to work in a fast-paced, ambiguous environment with constantly changing priorities
Proven ability to understand complex systems
Management consulting experience
Construction or manufacturing experience
Supply chain or logistics experience
The base salary range for this full-time position is $75,000-$220,000, plus equity and benefits. The range displayed on each job posting reflects the minimum and maximum target for new hire salaries for the position across all locations. Within the range, individual pay is determined by factors including job-related skills, experience, relevant education or training, and location.
WHY JOIN FORWARD?
We don't want to just move dollars around the healthcare industry - we want to rebuild it and fix it. All of it. You'd be a major part of the story behind one of the most ambitious startup attempts of the past decade and you'd work with a team of people who want to use their talents for good.
Our Commitment to Diversity and Inclusion: We deeply understand the value of bringing together a team with different perspectives, educational backgrounds, and life experiences, and we prioritize diversity within our team. We encourage people from underrepresented backgrounds to apply.
We are an equal opportunity employer. In accordance with anti-discrimination law, it is the purpose of this policy to effectuate these principles and mandates. We prohibit discrimination and harassment of any type and affords equal employment opportunities to employees and applicants without regard to race, color, religion, sex, national origin, disability status, protected veteran status, or any other characteristic protected by law. We conform to the spirit as well as to the letter of all applicable laws and regulations. Pursuant to the San Francisco Fair Chance Ordinance and the Los Angeles Fair Chance Initiative for Hiring, we will consider for employment qualified applicants with arrest and conviction records.