Sales Strategy and Operations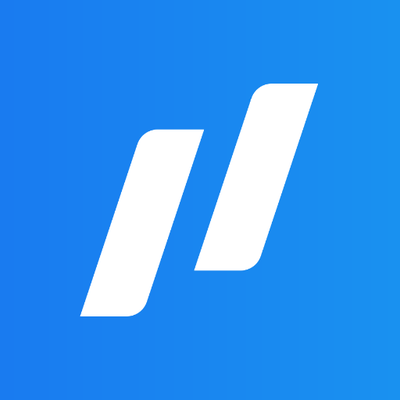 Forward
Sales & Business Development, Operations
San Francisco, CA, USA
Posted on Wednesday, April 26, 2023
Forward is on a bold mission to make high-quality healthcare available to a billion people across the globe. We're building the world's most advanced healthcare platform from the ground up, combining hardware, software, and doctors under one roof.
Forward was founded in January 2016 by former executives and engineering leaders from Google and Uber. We are funded by some of the world's best investors and entrepreneurs, including Founder's Fund, Khosla Ventures, First Round Capital, Eric Schmidt (Google/Alphabet Chairman), Marc Benioff (Salesforce Founder), Joe Lonsdale (Palantir Founder), and Garrett Camp (Uber co-Founder).
Many industries have successfully cut out the middleman by selling directly to consumers. However, no one has ever accomplished this in healthcare—arguably the most important and personal industry to consumers—until now. We know that at the heart of our success is our team. Become a part of the growth team that is focused on bringing better health, happiness and peace of mind to consumers everywhere
Press and Videos:
You Will:
Work alongside the Head of Sales to solve high priority problems and drive key decisions around strategy and execution
Design, build, and own foundational reporting that enables company leaders to better understand the trends and opportunities
Develop and implement experiments that maximize learning in a short period of time
Build and scale our processes and tools to drive rapid scaling while continuously improving efficiency and speed of execution
Learn what it takes to build a world-changing startup, both by osmosis and through constant interaction with the Growth and Marketing teams.
You Are:
Impact-Driven. You're deeply mission-driven, and you think there's more to life than software that enables puppy ears to be superimposed in photos. (Although we concede those are cute.)
A Problem Solver. You love breaking down highly complex problems into their easily explainable building blocks.
Detail-Oriented. You have exceptional organizational and analytical skills; you enjoy diving into operational processes.
Scrappy. You're a hustler who will get your hands dirty and protect your builders at every turn.
Analytical. You have a deep understanding of how to break down and solve complex, ambiguous problems with a demonstrated track record of high performance
Entrepreneurial. You're a self-starter who loves to own things end-to-end. You don't ask for permission - you're too busy making things happen.
Solutions-Oriented. You dive into the details to uncover the optimal solution.
Creative. You're curious. You're always learning. You don't need to be asked to think outside of the box.
Hyper-Organized. Quite simply, you get things done. You achieve results on time and on deadline while communicating progress along the way.
Customer-Obsessed. You are deeply empathetic, constantly putting yourself in the shoes of our potential members.
Collaborative. You bring great ideas to the table and seek out how to include others to make your ideas even better. People value your opinions and love that you respect theirs.
Minimum Qualifications:
3+ years experience with a background in consulting, investment banking, or start-up operations role
Experience leading and influencing without authority
Experience performing data analyses to make data-driven decisions
An entrepreneurial mindset that balances creative problem solving with the desire to run through walls to deliver outcomes
Preferred Qualifications:
Experience with Looker, Tableau, SQL, or other data analytics tools a plus
Experience with Asana, JIRA, or other project management tools
Experience working as part of fast-paced teams
Basic modeling, analysis, and / or forecasting skills
Research and / or project management skills
Strategy or operations work at a start-up a plus, but not required
Proficient in Google Suite, Microsoft Office Suite
The base salary range for this full-time position is $80,000-$180,000, plus equity and benefits. The range displayed on each job posting reflects the minimum and maximum target for new hire salaries for the position across all locations. Within the range, individual pay is determined by factors including job-related skills, experience, relevant education or training, and location.
WHY JOIN FORWARD?
We don't want to just move dollars around the healthcare industry - we want to rebuild it and fix it. All of it. You'd be a major part of the story behind one of the most ambitious startup attempts of the past decade and you'd work with a team of people who want to use their talents for good.
Our Commitment to Diversity and Inclusion: We deeply understand the value of bringing together a team with different perspectives, educational backgrounds, and life experiences, and we prioritize diversity within our team. We encourage people from underrepresented backgrounds to apply.
We are an equal opportunity employer. In accordance with anti-discrimination law, it is the purpose of this policy to effectuate these principles and mandates. We prohibit discrimination and harassment of any type and affords equal employment opportunities to employees and applicants without regard to race, color, religion, sex, national origin, disability status, protected veteran status, or any other characteristic protected by law. We conform to the spirit as well as to the letter of all applicable laws and regulations. Pursuant to the San Francisco Fair Chance Ordinance and the Los Angeles Fair Chance Initiative for Hiring, we will consider for employment qualified applicants with arrest and conviction records.