Product Manager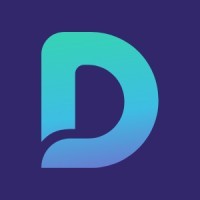 Docbot
Product
Remote
Posted on Friday, June 30, 2023
As a Product Manager, you will work across all technical and business disciplines to help set the direction and drive the development of Docbot technology platform of products and services. You will interface with the engineering team, business development team and engage with customers, so excellent collaborative problem solving abilities are valued.
Interface between business development and engineering to provide user/customer feedback input into the development effort and write all requirements
Work with R&D on features development
Drive usability studies
Installation, implementation and maintenance of software platform at center locations
Develop solutions that balance member and customer needs, clinical strategy, business constraints and technical considerations across different digital and non-digital surfaces (mobile, web, telehealth, in-person, special device, etc.).
Collaborate with internal teams, end-users and customers to drive shared vision for Meaningful Measures.
Research and define the needs of our customers and users in a structured way by applying user research and customer discovery methodologies.
Work with senior leadership to define the vision, strategy and roadmap to build a scalable product which fulfills our customers' needs and works for the business.
Coordinate with multiple stakeholders from inside the organization to align on business strategy and market opportunities.