VP/Director of Clinical Development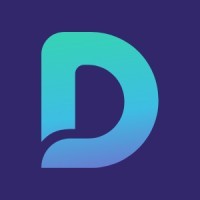 Docbot
Redwood City, CA, USA · Remote
Posted on Friday, June 30, 2023
Oversee clinical and regulatory affairs of the company's AI-based Computer-Aided Detection (CADe) research and development programs.
Craft clinical development strategy and execute on all clinical programs
Lead diverse and dynamic team of clinical operators, statisticians, regulatory specialists and others.
Develop clinical trial protocols by working closely with our Chief Medical Officer
Lead and implement clinical trials, feasibility studies, including establishing systems for tracking of various activities during clinical trials, e.g., tracking of clinical reviews, data query resolution, etc.
Collaborate with development engineers, marketing, and business development to establish product roadmaps and timelines.
Oversee the preparation of final reports, publications, and clinical data presentations for Regulatory submissions, conferences and study meetings.
Oversee development, implementation and maintenance of appropriate standard operating procedures, standard work, and policies to ensure compliance with good clinical practice, global regulations, guidelines and standards for clinical studies
Accountable for all clinical deliverables, reporting and financial budgets related to clinical and regulatory affairs
Qualifications:
Must have experience overseeing medical device clinical development programs
Experience with Class II and/or Class III submissions, must have recently cleared and helped commercialize a Class II and/or Class III medical device
A minimum of 10+ years of industry experience (gastrointestinal disease experience a bonus), including at least 4 years of experience specifically in management of Clinical Affairs staff
Additional Details:
Salary, bonus & stock options. To be discussed.
Location preferences: Northern California or Southern California (personnel in both regions). Open to work remotely with semi-regular face-to-face team meetings.