Robot/Machine Operator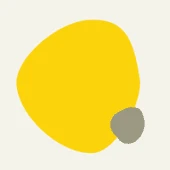 Creator
Fayetteville, AR, USA
Posted on Thursday, December 22, 2022
About Creator:
Creator is a collective of food lovers and engineers with decades of robotics and restaurant experience. In the past five-plus years, we've solved many difficult engineering and manufacturing challenges, helped each other grow, and built some interesting intellectual property.
Our first device makes gourmet burgers from scratch. Not only do we literally grind the meat to order, we also slice tomatoes, onions, pickles, and a brioche roll fresh for you. Accented by an infinitely personalizable variety of produce, seasonings, and sauces, you can get exactly what you're craving. Serving a burger this great at such affordable prices would be impossible without culinary automation.
We're building an engineering-focused group of analytic and creative individuals. The team consists of roboticists from institutions including Berkeley and Stanford and firms like Tesla and NASA. Our culinary team contains veterans of Chez Panisse and Fat Duck. Our advisors include experts across fields like engineering, culinary, design, intellectual property, and even a NRN Restaurant Operator of the Year Award winner. Additionally, we're further advised and supported by some of the top investors in Silicon Valley.
About the Team That's Hiring:We're a small multidisciplinary team of engineers and fabricators who work alongside very bright robots. We all focus on making the highest-quality gourmet food.
You must be:
A tinkerer: Willing and able to troubleshoot electro-mechanical systems. Have a genuine curiosity for how things work and how you can improve them.
Strong Communicator: 90% of the communication in this role is electronic, so clear and concise communication is a must for this position. Experience with Slack, Jira, and confluence is a plus.
Proficient with hand tools: Able to use hand tools for basic assembly and dis-assembly.
Proficient in documentation/written skills: Able to compose reports and maintain detailed logs of parts and systems. Proficient with Microsoft office.
Programming knowledge (Huge Plus): Previous experience with C and C++ is desired, but not critical.
You Will:
Bring up and shut down the machines: The main role of the robot operator is to bring up the machines in the morning, monitor them during service, and shut them down at night. If there are anomalies in the system or issues with bring-up the operator must communicate them out to other members of the team to get them resolved.
Real-time monitoring and diagnostics reporting: During service, the operator is responsible for monitoring several dashboards, and clearing notifications to keep burger production moving forward.
Work with Engineers and restaurant staff: You will be a vital part in continuously improving our products, systems, processes, and service.
We value feedback here at Creator, so your suggestions and recommendations will be heard and valued.
Learn new skills: We're all about learning and continuous improvement here at Creator.
We'll find your limits and take you to the next level. Free books, learning blocks, and yearly goal setting help keep us on track with our personal and professional goals.