Shift Leader (Restaurant)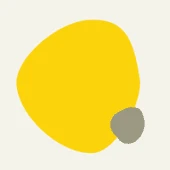 Creator
Fremont, CA, USA
Posted on Wednesday, September 28, 2022
We are focused on making the most human-centric dining experience possible. This is not your typical restaurant team lead gig. We make really awesome hamburgers by robot. In fact, the Wall Street Journal called ours the "best $6 burger they ever tasted". Join our team of restaurant professionals who work alongside our cutting edge technology to ensure the best possible experience for our guests. This is a perfect opportunity for hourly supervisors looking to take the next steps in pay and their career.
As a Team Lead, you will be responsible for maintaining a positive customer experience by ensuring that safe, quality food is prepared and served; and that the restaurant crew is well trained and provides excellent service. Responsibilities include maintaining the restaurant's revenue, profitability and quality goals. To be successful in this role, you'll need leadership skills and experience in both front and back of the house. Ultimately, you will ensure our restaurant runs smoothly and customers have pleasant dining experiences. You will work hand in hand with the GM to achieve a profitable restaurant by excelling at the following responsibilities.
Role/Responsibilities
Managing a team of 20 and be the shift lead of 3 to 6 employees
Handling cash deposits
Opening and closing the restaurant following checklists, procedures, and holding team members responsible
Maintain store cleanliness, we are looking for someone that isn't afraid to get their hands dirty!
Training team members and holding them to the Creator standard at all times.
Help maintain our robots by helping troubleshoot, clean, etc.
Be a brand ambassador, someone who loves talking to guests. We are a customer service focused business and we expect this person to make our guests feel welcomed by assessing their needs and offering brief robot tours.
Job Types: Full-time, Part-time
Salary: $19.00-22.00 per hour