Staff Software Engineer, Infrastructure for Bioinformatics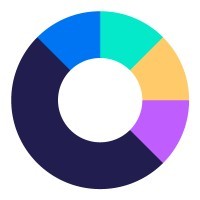 Color
Software Engineering, Other Engineering
United States · Remote
Posted on Friday, July 7, 2023
Color is a health technology company that makes population-scale healthcare programs accessible, convenient, and cost-effective for everyone. We work with governments, public health institutions, employers, and national health initiatives around the world to provide the tools for preventive health and infectious disease management, including testing, vaccinations, and other services.
Apply to join Color and do the most meaningful work of your career. If you are not sure that you're 100% qualified but are up for the challenge - we want you to apply!
The Bioinformatics team at Color is composed of folks with diverse previous experience in next generation sequencing (NGS) technologies, genomics, big data, and cloud computing. We are responsible for building the clinical NGS analysis pipelines, identifying novel classes of genomic variation, building tools for genomic interpretation and collaborating with R&D lab scientists to bring new products to market. As Color expands our genomics products in new and exciting directions, we are continuing to bring on top talent in bioinformatics.
We're looking for an experienced
Staff Software Engineer
with deep experience in pipeline infrastructure and distributed systems to grow this team. This role is open to remote work outside of the San Francisco Bay Area!
How You'll Contribute:
Encourage adoption of engineering best practices (e.g. use of interfaces) throughout bioinformatics domains.
Propose and implement changes to our data models, core architecture, and codebase.
Improve the quality, reliability, speed and cost of our bioinformatics pipelines.
Build world-class bioinformatics tools that raise the bar industry-wide.
Our Ideal Candidate Will Have:
Advanced proficiency in Python is required. You maintain a high bar for quality of code and work aggressively to eliminate unnecessary duplication and awkward workarounds. You're passionate about rigorous engineering practices and discipline: code reviews, automated testing, logging, monitoring, alerting, etc.
5+ years of industry experience as a software engineer (or equivalent role). You have experience running cloud computing platforms (AWS) at scale, including 2+ years as a DevOps engineer.
You have designed and deployed high performance and distributed cloud computing systems using common workflow engines (AWS step functions, Airflow, Nextflow, Argo, etc).
You have strong linux skills and experience writing automation for tasks (e.g., bash, python). You are comfortable with the terminal and are able to use the shell to perform troubleshooting and performance analysis.
You effectively communicate technical information to both technical and non-technical collaborators: you identify core challenges in complex situations, explain trade offs, and incorporate feedback to make decisions using code reviews, docs, wikis, meetings, and other channels as needed.
You have a demonstrated interest in bioinformatics, computational biology or health data.
Nice to Have:
You have experience with infrastructure management tools such as terraform and kubernetes.
You have experience building pipelines using dedicated bioinformatics workflow engines (Nextflow, Snakemake, Cromwell, Toil, etc) and workflow languages (CWL, WDL).
You are familiar with the basic principles in bioinformatics, genomics and NGS technology.
You have experience shipping code in a clinical production environment.
You have previously worked with large amounts of healthcare or genomic data.
Possible Projects to Contribute to:
Build a genomics infrastructure that scales efficiently to the volume of large studies such as "All Of Us" (1 million participants).
Design and implement a comprehensive observability strategy for bioinformatics pipelines and/or services.
Reduce complexity or remove dependencies in our bioinformatics pipelines.
Optimize runtime for "proof of principle" algorithms developed internally.
At Color We Use The Following Technologies:
Software: Python, Django, Celery, React
Build and CI: GitHub, ArgoCD, Pants, CircleCI
Observability: Sentry, Datadog, Honeycomb
Cloud: AWS - SQS, S3, EC2, EKS, Terraform, SageMaker
Platform: Kubernetes, gRPC
What We Offer:
💰 Competitive salary
✨ Comprehensive medical, dental, vision, life, and disability benefits
📈 401k match
📱 Monthly phone and wifi stipend for employees
⌨️ One-time ergonomic stipend for your remote work set up
🏝 Generous vacation policy, paid holidays and company-wide recharge days
🍼 Equal paid parental leave for birthing and non-birthing parents
🧬 Four complimentary clinical-grade genetic testing kits for you and your family
Base Salary Range: $185,000 - $262,000 a year
The actual base pay is dependent upon many factors, such as: work experience, market data, skills, geographic location, and business need. The base pay range is subject to change and may be modified in the future. This role may also be eligible for bonus, equity, and benefits.
Color is an equal opportunity and affirmative action employer. In accordance with anti-discrimination law, it is the purpose of this policy to effectuate these principles and mandates. Color prohibits discrimination and harassment of any type and affords equal employment opportunities to employees and applicants without regard to race, color, religion, sex, gender identity, sexual orientation, national origin, disability status, protected veteran status, or any other characteristic protected by law. Color conforms to the spirit as well as to the letter of all applicable laws and regulations.
We are also committed to providing reasonable accommodations for qualified applicants with disabilities in our recruitment process.