Senior Roboticist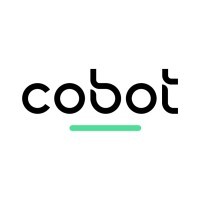 Collaborative Robotics
California, USA
Posted on Wednesday, August 23, 2023
Are you an experienced roboticist with a passion for problem-solving complex systems? Do you thrive in a fast-paced startup environment and have a proven track record of bringing up robotic systems from wire harness level to firmware and software?
As the inaugural Senior Roboticist at Collaborative Robotics, you will play a pivotal role in the development and deployment of our advanced robotic systems. You will be at the forefront of debugging and diagnosing challenges that arise as we work towards getting our robotics solutions up and running. What sets this role apart is the interdisciplinary nature, collaborating across disciplines spanning from motors to communication protocols to wire harnesses to firmware and software.
Your expertise as a Senior Roboticist will be critical in ensuring the successful development and deployment of our robotic systems. Your ability to navigate complexities and your sharp debugging skills will directly influence the reliability and efficiency of our products. By identifying and resolving issues across multiple layers, you will contribute to creating cutting-edge robots that revolutionize the industry and impact the lives of many.
Responsibilities:
Debug and diagnose complex issues across various disciplines, including wire harnesses, firmware, and software.
Utilize oscilloscopes, digital analyzers, data logging, and analysis tools to troubleshoot and validate system functionality.
Interpret schematics, data sheets, and electrical design intentions to understand and optimize robotic system performance.
Collaborate closely with a small, dynamic team to ensure smooth integration of robotics hardware and software components.
Contribute to the development and deployment of prototyped robots, emphasizing reliability and repeatability.
Bring up and optimize full-stack robotic systems, from actuators to software, ensuring seamless functionality.
Occasionally travel, as needed, for on-site support and collaboration.
This position is based onsite at our building in Santa Clara, CA.
Minimum Qualifications:
Bachelor's degree in Computer Engineering, Computer Science, or a related field.
Proficiency as a full-stack roboticist, demonstrating expertise from actuators to software.
Excellent debugging and troubleshooting skills, with a track record of bringing up complex systems successfully.
Familiarity with oscilloscopes, digital analyzers, data logging, and analysis tools.
Ability to interpret schematics, data sheets, and electrical design intent and function.
Ability to efficiently debug from firmware to drivers to OS to communications protocols as well as timing and synchronization issues.
Strong motivation, with outstanding oral and written communication skills.
Ability to thrive in a fast-paced, collaborative startup environment as an essential part of a small team.
Willingness to occasionally travel for project-related requirements.
Preferred Qualifications:
Experience in deploying prototyped robots with a focus on reliability and repeatability.
Proficiency in both hardware and software aspects of robotics, including electrical engineering and software development skills.
Previous work with embedded systems.
The base salary range for this role is $170,000 - $200,000. See below for additional total compensation package information.
Collaborative Robotics is committed to a diverse and inclusive workplace. Collaborative Robotics is an equal opportunity employer and does not discriminate based upon race, religion, color, national origin, sex (including pregnancy, childbirth, or related medical conditions), sexual orientation, gender, gender identity, gender expression, transgender status, sexual stereotypes, age, status as a protected veteran, status as an individual with a disability, or other applicable legally protected characteristics. We are committed to providing reasonable accommodations for candidates with disabilities in our recruiting process. If you need any assistance or accommodations due to a disability, please let your recruiter know.
To all recruitment agencies: Collaborative Robotics does not accept agency resumes. Please do not forward resumes to our employees. Collaborative Robotics is not responsible for any fees related to unsolicited resumes.
Our full-time compensation package includes base salary plus equity and comprehensive benefits. Our salary ranges are determined by role and experience level. The range reflects the minimum and maximum target for new hire salaries for the position in Santa Clara, CA. Within the range, individual pay is determined by additional factors, including job-related skills, experience, and relevant education or training.