Operations Lead, Collections & Evictions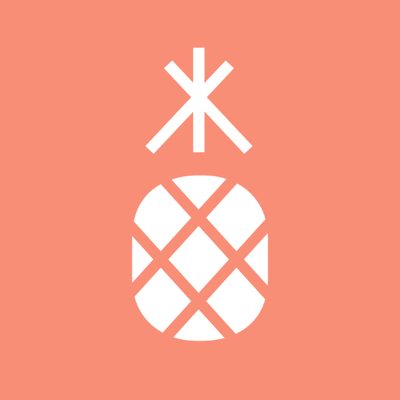 Bungalow
Operations
Miami Beach, FL, USA
Posted on Sunday, April 2, 2023
Bungalow is the largest and fastest-growing roommate living company in the United States. We're on a mission to deliver flexible and innovative housing by combining the freedom of mobility with the power of ownership.
We work with homeowners across the US to take the hassle out of property management and maximize what they earn so we can provide renters with the best homes the market has to offer.
And we know it can be challenging living with roommates, but we believe it's worth it. We provide an affordable product that helps people live in cities where they have better access to opportunities.
We're looking for an Operations Lead to manage tenant evictions for non-payment of rent, reporting directly to the Delinquency Operations Manager. This includes working with external organizations in multiple jurisdictions to serve pay or quit notices, file for evictions, and represent Bungalow in court. This role will also facilitate cash collection, settlement agreements, and collaborate cross-functionally with multiple teams at Bungalow.
What you will do:
Communicate with courts and tenants pending eviction
Maintain in-depth knowledge of rental laws and policies related to debt collection and evictions
Manage a pipeline of delinquent accounts pending eviction
Collaborate with legal teams from start to completion of eviction
Negotiate settlements with tenants while performing cost-benefit analyses to determine the best course of action
Proactively contact delinquent residents via email, phone, and text; respond in a timely and professional manner and follow up consistently with a drive for resolution
Maintain strict adherence to internal policies and enforcement of lease terms with residents
Identify issues attributing to accounts receivable and discuss them with management
Drive solutions to problems and process improvements to prevent evictions
Collaborate with peers and cross-functional partners (Legal, Billing, Accounting, Attorneys, Collections Partners, etc.)
Confirm payments and ledger accuracy, identify and escalate account issues to appropriate parties
Work with rental assistance programs to arrange and process payments and understand related legalities in various markets assigned
Attend court hearings related to tenant delinquencies and represent Bungalow in a professional educated manner
Who you are:
1-3 years of related professional work experience (collections / evictions experience and familiarity with rental laws a major plus)
Top-notch communicator with excellent written and verbal communication skills in English
Maintain a professional demeanor to represent Bungalow in a court of law
Self-driven with a high level of attention to detail and strong problem-solving skills
Relentless initiative toward researching and ultimately resolving delinquencies
Persistent and resilient when facing challenging situations - comfortable troubleshooting and investigating tricky problems on your own, but know when to ask for help
Unfazed by change with ability to navigate ambiguity and flexibility to adapt and respond appropriately to various situations
Knack for finding issues while thinking critically to solve problems and recommend solutions
Experience handling escalated issues and interpersonal conflicts, remaining calm and collected in difficult situations
Team Player- Creates strong morale within the team; shares wins and successes; fosters open dialogue
Our Values
1. Trailblazers. We are focused on making a meaningful difference in the lives of our customers, by iterating rapidly and taking big swings.
2. A Championship Team. We design our playbooks with our unique gifts in mind. We prioritize collaboration, continuous feedback and opportunities for growth to maximize potential.
3. Customer Obsessed. We build our product with our resident's and homeowner's experience top of mind.
4. Owners. We are all in. We care about integrity and accountability and we are biased toward action.
Life at Bungalow
- Optional co-working hubs in Miami, Florida and Kitchener, Ontario
- Competitive cash compensation and stock options
- Comprehensive medical, dental, vision, life, and disability benefits; employee premiums are 100% employer-paid
- 401(k) sponsored by Fidelity
- Generous time-off policy + 11 company holidays
- Up to 16 weeks of fully paid parental leave for both caregivers
Additional Information
Founded in 2017 by Andrew Collins and Justin McCarty, Bungalow is the premier residential real estate marketplace. With leading investors, such as Atomic, Khosla Ventures, Coatue, Founders Fund, and Deer Park Road, Bungalow is rethinking the residential real estate market by providing renters with a more convenient, flexible, and communal living situation. To ensure our products and culture continue to incorporate everyone's perspectives and experience, we never discriminate on the basis of race, religion, national origin, gender identity or expression, sexual orientation, age, or marital, veteran, or disability status. For more information, visit
www.bungalow.com
and check out our Series-C funding coverage here!
Applicant Notice
The California Consumer Privacy Policy Act (the "CCPA") obligates covered businesses to disclose to consumers (including employees and job applicants), at or before the point of collecting personal information ("PI"), the categories of PI to be collected and the purposes for which the categories of PI shall be used.
In the course of the job application process, we may collect the following categories of PI for the purposes of evaluating you as a job applicant:
- Identifiers such as a real name, alias, postal address, unique personal identifier, online identifier, Internet Protocol address, email address, account name, driver's license number, passport number, social security number, or other similar identifiers;
- Professional, education, or employment-related information;
- Other information you voluntarily provide to us, including, without limitation, demographic information, benefits information, or family and dependent information.
Currently, we are implementing procedures in order to reduce the risk of spreading the COVID-19 virus in and throughout the workplace. Therefore, we are notifying you that if you visit our physical offices and facilities for an interview, we also may collect the following additional category of PI: medical and health information. Specifically, we may collect your body temperature along with information about whether you have or display certain symptoms such as fatigue, cough, sneezing, aches and pains, runny or stuffy nose, sore throat, diarrhea, headaches, or shortness of breath, whether you have recently been in close contact with anyone who has exhibited any of these symptoms, and whether you have recently been in contact with anyone who has tested positive for COVID-19.
We will not collect any additional categories of personal information or use your personal information collected for any other purpose without providing you with additional notice consistent with the CCPA.