Vice President, FP&A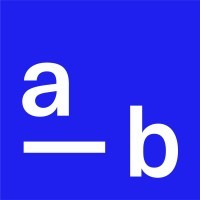 At-Bay
Administration
New York, NY, USA
Posted on Saturday, April 29, 2023
Vice President, FP&A
EMPOWER AT-BAY TO UNDERSTAND AND DRIVE ITS FINANCIAL PERFORMANCE
Why you should join our finance team:
You will be tackling some of our most important priorities that At-Bay faces. As At-Bay accelerates its growth the FP&A team will help our leaders hone in on the levers for growth and how to unlock them, all while building a culture of data-driven decision-making and accountability.
You'll be working among a fast-paced team whose members bring diverse professional and personal backgrounds. As part of the finance team, you'll see the high-level synthesis of strategy and business objectives, while being able to zoom in on the details when they matter. This is a highly collaborative role that will partner cross-functionally with leaders across the company.
Role overview:
Build out and oversee the FP&A function to provide best in class financial forecasting, planning & reporting. You will be responsible for working with our leaders to identify high-impact areas of improvement, then driving the analysis and overseeing implementation of those initiatives. Your work will help At-Bay unblock the most important issues that impact our speed and quality and growth. You'll also be building up a portfolio of relationships and expertise that will enable you to partner with other teams on their most important priorities.
How you'll make an impact:
Understand the full company P&L and variances drivers. Lead the roll-up of inputs / re-forecasts and maintain a 24 month rolling forecast

Help establish the monthly and quarterly reporting and re-forecasting cadence

Own the annual budget process with year-on-year and quarter-on-quarter variance analysis and complete analysis of quarterly and annual financial results. Must be able to build out and manage integrated 3 statement financial models

Lead team on preparation of Board and Exec Staff materials, including monthly dashboard of operating results, trends and metrics

Build out an FP&A team; provide guidance and feedback to other members on the team

Other ad hoc projects as need be
What you've accomplished already:
As this is a highly cross-functional role, candidates need to be highly analytical and very effective communicators. The ideal candidate will have a proven track record of superior financial modeling and using analysis to influence decision-making, including prior experience in corporate finance and/or strategy-related roles. The candidate should be a self-starter with a strong work ethic, highly team-oriented, inquisitive, enjoy problem solving and focused on driving towards results.
Must have experience leading an FP&A team as well as insurance industry experience. Prior investment banking or private equity experience is a plus.

Excellent financial modeling skills and experience leading and managing highly quantitative, complex analysis

Very strong communication/ presentation skills with experience creating and delivering effective presentations to senior management

Strong people management skills, with a proven ability to hire and grow a team

Robust Excel, PPT, and Microsoft Office skills. Experience with Excel VBA Macros a strong plus

Experience with financial planning software tools required; SQL and Tableau a plus
Pay transparency paragraph: Our estimated base pay range for this role is $200,000-$250,000 per year. Base salary is determined by a variety of factors including but not limited to market data, location, internal equitability, domain knowledge, experiences and skills. In general, if the position sparks your interest we encourage you to apply - our team prioritizes talent.