Paralegal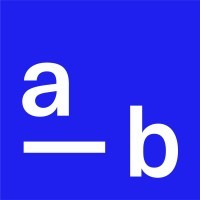 At-Bay
Legal
San Francisco, CA, USA
Posted on Saturday, February 25, 2023
Paralegal
About At-Bay
At-Bay combines world-class technology with industry-leading insurance to help clients meet risk head-on. Partnering with brokers and business owners alike, we provide modern insurance products and active risk monitoring services for companies of every size and in every industry. Our team boasts many backgrounds and skills, from analysts and developers to designers and underwriters, and everything in between — all working together to redefine what it means to be an insurance company.
We're proud to be a diverse company and to have expertise from multiple industries driving our culture. At-Bay is expanding rapidly, and as we grow, we're prioritizing inclusive hiring practices and supportive team environments. We're committed to building a company culture where people of all identities and backgrounds are empowered to thrive, develop their career, and bring their full self to work.
At-Bay is a globally distributed company with hubs in Atlanta, New York City, San Francisco, and Tel Aviv. To date, we have raised $292 million in funding from Acrew Capital, Glilot Capital, Icon Ventures, ION Crossover Partners, Khosla Ventures, Lightspeed Venture Partners, M12, entrepreneur Shlomo Kramer, and Qumra Capital.
Your impact:
Support general commercial transactional/contract work, including reviewing and negotiating agreements in accordance with the latest guidelines and templates
Lead the effort to identify process improvements, including identification of technology improvements and streamlining manual processes
Help manage insurance regulatory projects across the business for legal, dig in on regulatory research on different issues, and be a key point of contact within legal for regulatory issues
Manage the contracts lifecycle process for all agreements reviewed by the legal team including document processing, electronic signatures, electronic filing, scanning, uploading, entering applicable information --ensuring all contracts are properly tracked, executed, and filed
Support legal team by receiving and reviewing requests for information; providing necessary information to attorneys; collecting, entering, and maintaining legal information in various systems; managing legal files; providing status updates on legal processes and matters; assisting in the prioritization of various projects within different legal processes; ensuring that attorneys are aware of pending deadlines
Act as the project manager for various legal projects and both work independently and in partnership with attorneys and various stakeholders on projects. Help direct project efforts and provide consistent updates to stakeholders
Help manage corporate records for company subsidiaries and affiliates including formation, mergers, name changes, dissolutions, minute books, etc.
Assist with insurance state filings
Work with attorneys to update contract templates as new or enhanced products and services are rolled out or laws change
Support business with compliance matters and development/tracking of policies and procedures
Other projects as necessary to support the legal and business teams
In this role we value:
Endless curiosity
A sense of humor and a healthy dose of humility
Collaborative sensibility and work style
Great judgment and high degree of confidentiality
Enjoyment in building relationships across the business, working and pushing forward cross-functional projects
Desire to do great work and build things
Excellence in accuracy, attention to detail, and follow-through
Resourcefulness and practical lens to problem-solving. Examples: knowing who to pull in to help move things forward, fearlessness in asking questions, great at raising flags to manager that may impede completion of project or alignment across cross-functional teams, understanding that legal's role is to push the business forward
Excellent organizational and planning skills and comfortable simultaneously handling a variety of matters of varying complexity
Excellent written, verbal and analytical skills and an ability to translate the complex to the simple way, and to maintain focus on resolving issues
Experience drafting and negotiating contracts
Self-motivated, strategic thinker
What you've already accomplished:
5+ years of relevant legal experience in law firm or in-house environment
Bonus points for experience in insurance regulatory space at a firm or insurance company
Bachelors degree from an accredited 4-year college or university
Paralegal certificate preferred.
Our estimated base pay range for this role is $80,000-$130,000 per year. Base salary is determined by a variety of factors including but not limited to market data, location, internal equitability, domain knowledge, experiences and skills. In general, if the position sparks your interest we encourage you to apply - our team prioritizes talent.