Director of Strategy, Cyber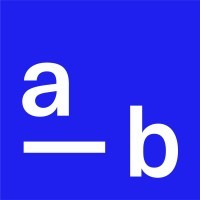 At-Bay
Operations
San Francisco, CA, USA
Posted on Friday, November 4, 2022
About At-Bay:
At-Bay combines world-class technology with industry-leading insurance to help clients meet risk head-on. Partnering with brokers and business owners alike, we provide modern insurance products and active risk monitoring services for companies of every size and in every industry. Our team boasts many backgrounds and skills, from analysts and developers to designers and underwriters, and everything in between — all working together to redefine what it means to be an insurance company.
We're proud to be a diverse company and to have expertise from multiple industries driving our culture. At-Bay is expanding rapidly, and as we grow, we're prioritizing inclusive hiring practices and supportive team environments. We're committed to building a company culture where people of all identities and backgrounds are empowered to thrive, develop their career, and bring their full self to work.
At-Bay is a globally distributed company with hubs in Atlanta, New York City, San Francisco, and Tel Aviv. To date, we have raised $292 million in funding from Acrew Capital, Glilot Capital, Icon Ventures, ION Crossover Partners, Khosla Ventures, Lightspeed Venture Partners, M12, entrepreneur Shlomo Kramer, and Qumra Capital.
The role:
At-Bay is experiencing extraordinary growth fueled by having an undeniable competitive edge in a booming market. We have ambitious growth goals that we will attain by deepening our lead in our current space while expanding to adjacencies where we have an edge.
The Corporate Strategy team is responsible for setting and aligning our executive team on the company direction, driving the execution of key strategic initiatives and incubating new areas of the business .
As a Director you will be on-point to set the direction and drive executive alignment for At-Bay's cybersecurity business. You will own the analytical work, recommendations, execution and stakeholder management. This role will have a great amount of exposure to the executive team and company decision making.
Your impact:
Work with the Chief Strategy Officer, executive leadership and cross-functional domain owners (GM Security Services, Cyber Product leadership…) to drive high-value workstreams to define, align-on and execute At-Bay's strategy as a cybersecurity player

Evaluate the cybersecurity markets to understand the competitive dynamics, buyer needs and opportunities for At-Bay

Build business cases, financial models, and executive level presentations for strategic initiatives to support internal decision making

Drive critical initiatives cross-functionally within the company

Partner with our functional owners and executives on ad-hoc strategic projects within their domain

Work with a super charged team that loves to get stuff done
In this role we value:
7-12 years of relevant work experience

3+ years in a top-tier management consulting or corporate strategy team. Track-record of success/promotion

2+ years working in-house in a "-tech" industry where you've had broad cross-functional exposure.

Tech, Cyber or similar is a strong plus

Product experience is a strong plus

Experience in most of the following: evaluating markets, defining product strategy, building financial models, getting products to market and customer insight

Communication skillset you leverage regularly to inspire, collaborate, and align

Robust Excel, PPT, and Microsoft Office skills; SQL and Tableau a plus

Ability to work in a dynamic and complex environment
Our estimated base pay range for this role is $180,000-$220,000 per year. Base salary is determined by a variety of factors including but not limited to market data, location, internal equitability, domain knowledge, experiences and skills. In general, if the position sparks your interest we encourage you to apply - our team prioritizes talent.