Founding Analog IC Designer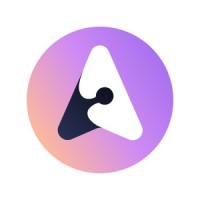 Astrus
Design
Toronto, ON, Canada
Posted on Sunday, June 4, 2023
About Astrus
At Astrus, we are using AI to automate microchip design, starting with the biggest bottleneck, analog layout. We are on a mission to radically improve global computation and empower chip designers to create the world's most advanced microchips with AI. We are backed by top-tier VC firms: Khosla Ventures and 1517 Fund. We are seeking an Analog IC Designer to join our team to provide vital insight and expertise.
About the Role
As an Analog IC Designer, you will provide vital expertise that will help shape the future of Astrus's AI-driven chip design software. Your understanding of analog IC design and layout will help guide the development of our AI algorithms and ensure that our software meets the needs of professional chip designers.
Your role will be highly collaborative, working closely with our AI and Product teams. You will have the opportunity to contribute to a groundbreaking product, playing a crucial role in defining the capabilities and functionalities of our product.
What You Will Do
Work closely with the AI team to provide insights and guidance to the development of our core AI system.
Lead the establishment of the evaluation procedure of our AI system by creating designs and layouts through our AI system.
Participate in customer discovery to gain a deep understanding of user needs and requirements.
Collaborate with the product team to ensure our software meets the needs of analog designers.
Have the capacity to grow into a leadership role at Astrus, gaining ownership and responsibility.
Who You Are
You are aligned with our core values, which you can find here, and are excited about our mission.
You have a strong background in analog IC design.
You have a Master's or PhD in Electrical Engineering or a related field.
You have an update-to-date understanding of analog layout concepts and best practices.
You have the ability to work collaboratively with teams of engineers, scientists, designers, and product managers.
You have excellent problem-solving skills and the ability to think creatively and innovatively.
You have an advanced understanding of the semiconductor market.
You are excited about contributing to a new wave of AI-assisted EDA tools for designers.
Bonus for experience with programming or desirability to learn programming.
Ready to radically improve global computation? 🚀📈🌎 🤖