Mouthpiece Production Manager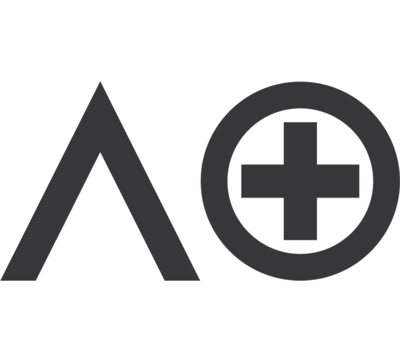 Alpine Oral Tech
Mountain View, CA, USA
Posted on Wednesday, April 26, 2023
Fresh is on a mission to eliminate oral disease by making it incredibly easy and enjoyable to achieve oral health. Oral diseases are the most common diseases in the world and affect not only your mouth but also your entire body -- yet few people care for their teeth and gums effectively and consistently. To address this challenge, we're developing the world's first fully automated oral health system, with a completely new, clinically validated device that cleans your teeth and gums in just 7 seconds. Fresh is building a true platform for oral health, with products and services that allow simple, fast, and ultra-effective care. Fresh was founded with the intent to make a meaningful difference in the lives of billions of people. If this sounds like something you'd be interested in, please contact us!
Why this role exists:
The Mouthpiece Production Manager is responsible for managing daily production operations for all 3D printing facilities making our custom mouthpieces. These facilities include both in-house and outsourced production. You will be responsible for fulfilling delivery targets, creating and driving cost reduction plans, and rolling out process improvements with attention to FDA compliance and quality. This is an exciting opportunity for a motivated, hands-on, person who wants to own, guide, and drive a rapidly scaling manufacturing program.
What you will do:
Manage the production capacity, schedule, and deliveries of both local and outsourced manufacturing lines using 3D printing as a method of mass customization for our unique mouthpieces.
Create and report on Key Performance Indicators. Define, develop, and monitor these KPIs, to ensure targets are met for quality, yield, throughput, etc.
Own all aspects of the manufacturing process including machine maintenance schedules, calibration, software upgrades, troubleshooting, and manufacturing line upgrades.
Resolve issues related to cycle time, line balancing, throughput and production bottlenecks.
Manage production technicians, training, and adherence to proper work procedures.
Drive capacity expansion both internally and with external partners including capital equipment purchases and set-up and qualification of new manufacturing lines.
Required profile/experience:
BS or MS in Engineering, Operations, Industrial Technology or similar discipline10 or more years of combined experience working with and running a manufacturing line, preferably in an ISO-13485 environment.
A plus is the individual has previous experience in planning.
Firm grasp of process change control and documentation requirements.
Familiarity with manufacturing best practices, root cause analysis methodologies, Statistical Process Control (SPC), FMEA, DfX, Design of Experiment (DOE).
Familiarity with ERP/MRP, MES systems, and PLM systems.
Excellent verbal and written communication skills.
Self-starter that exhibits ownership and a sense of urgency to achieve goals.
Exceptional ability to be a creative and collaborative team player.
Preferred experience:
Medical device manufacturing experience, including understanding of regulatory compliance, FDA audits, and record keeping of key items such as DHRs.
Experience with 3D printing or other additive manufacturing.
Previous work in start-ups or rapidly expanding organizations.
Benefits
Competitive salary and equity
Health, Dental and Vision, including PPO, Kaiser and HSA. 100% employee + 50% dependent coverage
Robust benefit options through our PEO including Life/ AD&D, disability insurance, global travel assistance, identify theft, FSA health & dependent care
Hybrid work model and generous vacation
Retirement options: 401(k), IRA
Physical, emotional, and financial wellbeing perks
Commuter benefits
Employee Assistance Programs
We built our benefits package to exemplify our commitment to health, a work/life balance that fulfills you while you're here and supports you when you're not (and some added fun).
https://freshhealth.com/careers/
Fresh Health is committed to creating a diverse environment and is proud to be an equal opportunity employer. All qualified applicants will receive consideration for employment without regard to race, color, religion, gender, gender identity or expression, sexual orientation, national origin, genetics, disability, age, or veteran status. You do not have to match all the listed requirements exactly to apply. We believe that our organization and culture are made stronger through diverse perspectives and experiences