Business Intelligence Lead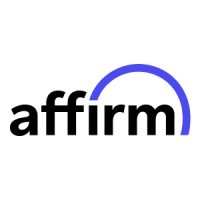 Affirm
Operations, Data Science
Remote · United States
Posted on Saturday, May 20, 2023
Affirm is reinventing credit to make it more honest and friendly, giving consumers the flexibility to buy now and pay later without any hidden fees or compounding interest.
The Financial Systems team is responsible for the management, development, and strategy around Affirm's accounting and financial systems. The team focuses on systems architecture, project management, application administration, and financial reporting to drive process improvement and automation across the organization.
We're looking for an efficiency-driven technologist to drive data enablement for the Financial Systems team and its customers. This individual will be the driving force of real-time financial information, enabling automated daily journal entries and creating self-service reporting for our accounting team. The Business Intelligence Lead will be responsible for automating our accounting reporting processes to enable our accounting team to shift from a reactive to proactive state. This individual will serve as the data engineer for the Financial Systems team, ensuring data governance, maintaining our data warehouse, and being the BI expert to drive further reporting for the department.
What you'll do
Champion financial data enablement, empowering our accounting team to leverage data and analytics

Design and implement data governance practices around the finance data warehouse, own the data pipelines of accounting systems, and ensure the accuracy of distributed financial data.

Develop interactive reporting to enable self-service data analysis and support accounting reconciliations and flux analyses.

Create dashboards to track operational metrics of core accounting processes.

Automate the month-end reporting process

Automate manual accounting processes; driving a model of continuous accounting through integration.

Establish data dictionaries for financial data to support end-users.

Research data quality issues and work cross-functionally to implement controls to improve data integrity.
What systems you'll be responsible for
Own: Tableau, Snowflake, Workato, dbt, GitHub

Support: NetSuite, Workday, Coupa, Navan, Workiva
What we look for
~3-5 years of experience working with accounting data and BI tools, preferably those listed above.

You have experience translating business requirements into data-driven reports.

You demonstrate an ability to learn quickly and are able to keep pace with evolving best-in-class technologies.

You effectively speak the languages of data, systems, and business.

You have strong accounting knowledge, particularly of the Record-to-Report process.

You have experience automating accounting processes and supporting the month-end close process.

You have the ability to clearly and concisely communicate both written and verbally with exceptional interpersonal skills.

You are curious and love to build efficient systems.

You are able to work independently and have excellent time management and organizational skills with aptitude for prioritizing and multi- tasking
USA Pacific base pay range (CA, WA, NY, NJ, CT): $121,000 - $175,500
USA Sapphire base pay range (all other U.S. states): $108,900 - $157,900
Please note that visa sponsorship is not available for this position.
Affirm is proud to be a remote-first company! The majority of our roles are remote and you can work almost anywhere within the country of hire.
We have a simple and transparent remote-first grade-based compensation structure. Offer amounts within the range are based on a number of factors including but not limited to job-related skills, experience, and relevant education or training. Across the broader organization, certain roles are eligible for equity awards upon hire, promotion, tenure milestones and for performance.
We're extremely proud to offer competitive benefits that are anchored to our core value of people come first. Some key highlights of our benefits package include:
Health care coverage - Affirm covers all premiums for all levels of coverage for you and your dependents

Flexible Spending Wallets - generous stipends for spending on Technology, Food, various Lifestyle needs, and family forming expenses

Time off - competitive vacation and holiday schedules allowing you to take time off to rest and recharge

ESPP - An employee stock purchase plan enabling you to buy shares of Affirm at a discount
We believe It's On Us to provide an inclusive interview experience for all, including people with disabilities. We are happy to provide reasonable accommodations to candidates in need of individualized support during the hiring process.