Scientific Advisor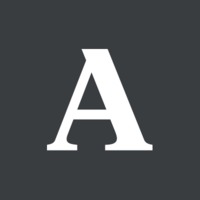 Academia
Remote
Posted on Tuesday, April 25, 2023
Join our Editorial Team
Academia.edu
is currently seeking
Scientific Advisers
to support our mission, values, and commitment to open access, data integrity, and innovation in scientific publishing. This is a key role interacting with internal and external stakeholders including external editorial teams and internal product and operations teams. The successful candidate will play an integral part within the scientific research community by assisting researchers worldwide publish high quality results in a rapid timeframe.
Mission Statement
Academia.edu
journals offer a global audience of researchers rapid publication and quick dissemination of their peer reviewed published work. Following the success of
Academia Letters
, an online platform for publishing and sharing brief communications of primary research,
Academia.edu
will launch a suite of fully open access peer reviewed journals for our global academic community. The journals will provide new places to publish work of interest to a wide audience and will focus around key subject areas starting with biology and medicine, continuing with engineering, environmental sciences, eventually covering all subject areas in life sciences, physical sciences, social sciences and humanities. Using the extensive
Academia.edu
audience we aim to provide rapid, rigorous and peer reviewed publication. Each journal community will connect a large audience of global researchers driving debate and conversation between editors, researchers and the wider
Academia.edu
community. Every journal will be led by a renowned Editor-in-Chief, working alongside an editorial board, providing robust peer review through the large and extensive
Academia.edu
audience, ensuring authors receive feedback on their work quickly.
Responsibilities
The
Scientific Adviser
will be primarily responsible for the quality aspects of the journal, working closely with the external academic editors on refining the aims and scopes of various journals and advise on the emerging topics in the research areas covered by the journals within their remit. The Scientific Adviser will also ensure that the
Academia.edu
journals comply with the standards of research integrity and publication ethics. Like any other role within the company, this role will require a strong customer care focus, ensuring a perfect customer experience of the scholars interacting with
Academia.edu
journals, in their capacity as either authors, reviewers or editors.
Specific responsibilities will include the following:
• Bring scientific input on possible improvements of any processes related to journal publishing, journal impact and engagement of scientific community.
• Monitor quality indicators of the journal with a view to successful indexing in relevant databases.
• Ensure the research ethics and publication ethics standards are met by the journals
• Assess and advise on proposals of scientific initiatives and projects ensuring that the projects are meaningful to the specific scientific communities.
• Advise on the selection of academic editors and editorial board members and liaise with researchers on scientific aspects or projects.
• Keep up-to-date with the trends and emerging topics in different research fields and advise on content development strategy.
• Contribute to the development of new strategies for the growth and visibility of journals.
• Attend conferences to promote the journal/s and develop a network of contacts.
• Actively collaborate with internal editorial, product and operations teams.
Requirements
To join our team as Scientific Adviser, candidates should have a Ph.D. degree in Biology, or Chemistry, Engineering, Physics, Mathematics, Computer Science, Materials Science, Agriculture, Medicine and Pharmacy, Ecology and Environmental Sciences or related fields (no journalism or arts degrees).
Other requirements include:
• Experience working in an editorial role for an academic publisher or post-doctoral experience.
• Good knowledge of research ethics and publication ethics standards
• Customer focus
• Exhibit a talent for exceptional oral and written communication skills in English
• Display an enthusiastic attitude, great analytical skill and ability to pay close attention to detail
• Are capable of working independently and demonstrate initiative
• Provide decisive and tactful directives when collaborating with multiple stakeholders
• Able to pattern with team members based in California
• Be able to adapt to change, handle multiple responsibilities simultaneously and to prioritize individually
• Have technical proficiency, with hands-on skills using software such as Google Suite, Gmail, Microsoft Word, etc.
• Have the ability of handling publication logistics for a large volume of manuscripts Experience working in an editorial role for an academic publisher or post-doctoral experience.
• Good knowledge of research ethics and publication ethics standards
Benefits:
•
Competitive compensation
•
Professional and personal development